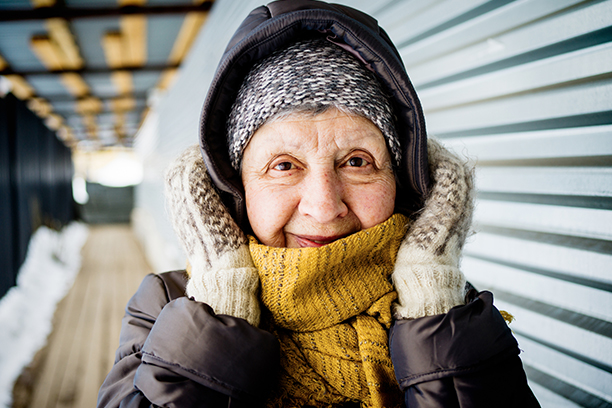 How an In Home Caregiver from Visiting Angels New Haven Can Help if Your Loved One is Depressed
If you're noticing signs of depression with your aging loved one, they're certainly not alone. In fact, estimates report that around 7 million older adults suffer from the disease every year. What can you do? In home elder care from Visiting Angels® New Haven can help.
At Visiting Angels New Haven, our job is to go beyond simply meeting the physical needs of our in home elder care clients in Woodbridge, Milford, Cheshire, Branford, North Haven and surrounding Connecticut communities. We also provide support for their emotional, social, and spiritual needs, as well. We do it in a variety of ways, such as through:
Conversation and companionship. Sometimes, your loved one simply needs someone to talk to on a regular basis. With your busy life, you can't be there for them all the time. But with Visiting Angels New Haven, one of our in home elder caregivers can be, providing joyful companionship and conversation.
Stimulation. As your loved one ages, it might be hard for them to participate in activities they once loved. But with in home elder care from Visiting Angels New Haven, one of our trusted companions can help them get re-engaged in their favorite hobbies, or try out new ones.
Socialization. It's easy for seniors to grow disconnected to the community they were once so involved in. That's where in home elder care from Visiting Angels New Haven can help. We can facilitate more opportunities for socialization, and even have a social care program that helps seniors take advantage of technology, like texting and video chatting, to stay in touch.
Confidence. When your loved one begins to lose the ability to live independently, they can grow fearful and depressed. However, with Visiting Angels New Haven, we can ensure they stay safe and have the help on hand they need. Along the way, we always respect privacy, dignity, and personal preferences, such as daily routines. Your loved one will therefore be more comfortable at home, and more confident, too.
Schedule Your Free In Home Elder Care Evaluation with Visiting Angels New Haven
When a loved one can no longer live independently, it's easy to see how they can become depressed. Also, when they lose the ability to drive and have trouble with mobility, it can further contribute to isolation and feelings of sadness. But with care and companionship from the in home elder care providers at Visiting Angels New Haven, your loved one doesn't have to face life alone. Our compassionate caregivers can be there for them – every day, every week, or even around the clock. Your loved one can therefore achieve the quality of life they deserve, while you gain the peace of mind you need.
Find out for yourself why countless families from across New Haven, Whitneyville, Stratford, Bridgeport, Woodbridge, Bethany, Milford, Woodbridge, Branford, Cheshire, North Haven and the surrounding areas trust us for in home elder care. To schedule a free evaluation with Visiting Angels New Haven, simply call our office today.
Serving New Haven County, CT and Surrounding Communities
Visiting Angels
WOODBRIDGE, CT
264 Amity Rd #208
Woodbridge, CT 06525
Phone: 203-298-9700
Fax: 203-298-9677