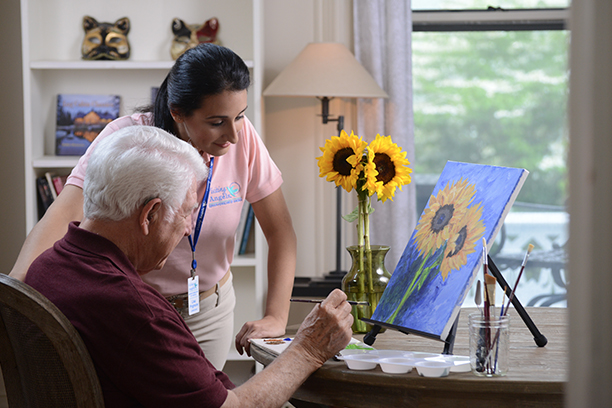 Companion Care in El Reno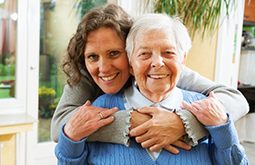 Signs of Loneliness And What To Do
How do you know if an older loved one is feeling lonely? Our companion care team knows how important it is for seniors in El Reno to get regular, meaningful social contact. It's not just a matter of comfort: it can also maintain active cognition, reduce blood pressure, and improve your loved one's physical and mental condition.
Loneliness is unfortunately, an everyday concern for seniors. But it's often hard to spot from afar. From Visiting Angels® Oklahoma City, here are a few signs to look for, and what you can do if you're worried.
Is Your Loved One Feeling Isolated? What Should You Do?
Most people don't like admitting they're lonely. It can be embarrassing or distressing, or they may not even realize they feel isolated. With that in mind, here are a few questions to ask yourself:
Do they have friends or family nearby? If your loved one doesn't have any family or friends nearby, it's likely that they don't have much social contact right now.
How often do they leave the home? Even an occasional bingo night, book club, or other light social activity can make a difference—if your loved one doesn't have that, it's likely their social exposure is decreased.
Do they seem lonely when you chat? Trust your instincts: if your family member seems withdrawn, overly anxious to chat, or otherwise lonely, they most likely are.
If you're concerned, there are a few ways to support your loved one—even from afar. Here are a few recommendations:
Make time for them. Try to find a communication method that works for both of you. Maybe that's an email every week, or a brief phone call once in two weeks. Even this brief communication can be meaningful for both.
Look for local meet-ups. There are plenty of senior-focused activities in El Reno and the surrounding areas. Find something that might be fun or stimulating for your loved one.
Consider companion care services. Regular visits from a trusted, friendly caregiver can really reduce feelings of loneliness and anxiety. You'll always know someone's checking up on your loved one in El Reno, too.
Your Trusted Team For Companion Care in El Reno
With Visiting Angels Oklahoma City, you can schedule companion care services as frequently as needed. We offer flexible, compassionate, and engaging support to seniors living in:
El Reno
Warr Acres
Oklahoma City
Bethany
The Village
Yukon
Learn more about how Visiting Angels Oklahoma City helps seniors thrive at home. To schedule companion care in El Reno, contact Visiting Angels Oklahoma City today to get started.
Serving the Greater Oklahoma City Area and West to Yukon and El Reno, OK
Visiting Angels
YUKON, OK
713 S Mustang Rd
Yukon, OK 73099
Phone: 405-350-6700
Fax: 405-354-0541