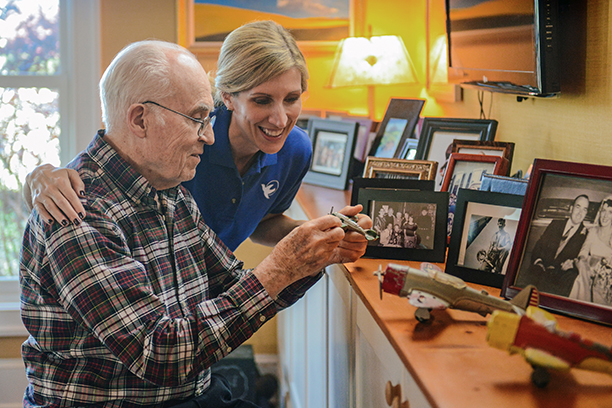 Senior Care in Yukon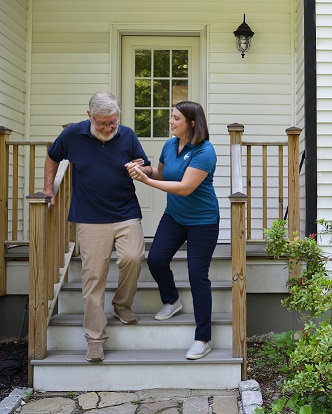 Helping Your Loved Ones Accept Caregiving Help
At Visiting Angels® Oklahoma City, we provide flexible senior care for residents of Yukon and the surrounding communities. Our in-home assistance can help your elderly loved one live more safely and enjoy an extended home life, rather than relocating to a care facility.
In-home senior care offers many wonderful benefits, but it's common for seniors to have their doubts about the prospect of bringing a caregiver into their home. We sympathize with these concerns, but we know that for most seniors, having some help around the house is for the best. To help you drive this point home and convince your skeptical loved one to accept the care they need, we'd like to provide some tips for talking with your elderly relative.
The most important thing is to be sensitive to their situation. This is not easy on them, especially when dealing with a parent. This situation represents an uncomfortable role reversal, and they don't want to feel like they are being coddled. Also, seniors often have a lot of pride, and don't want to feel like a burden. It's important to frame the situation away from this negativity, and instead focus on all the benefits they can enjoy by having a caregiver around.
Seniors are often concerned that accepting an in-home caregiver means sacrificing their independence. The truth is, for those that need assistance, this option provides them with the most possible independence. Moving to a care facility will take away most of their personal autonomy, so be sure to make them aware that hiring a caregiver is all about preserving as much of their independence as possible.
When approaching this uncomfortable conversation, honesty, patience, and compassion are crucial. If you are straight forward with your loved one and express your concerns in a sensitive manner, they will be more receptive to your ideas. Plus, by framing things in a more positive light and helping them understand that they are not a burden, you can make the whole situation much easier for them to accept.
About Our Senior Care in Yukon
Our customized in-home senior care can include many different services, including:
Bathing and grooming support
Medication reminders
Fall prevention
Mobility aid
Chores and meal prep
And more!
Trusted Senior Care in Your Area
We offer our kind and loving support throughout:
Yukon
and the surrounding areas
To discuss our senior care options in Yukon and learn more about our service, contact Visiting Angels Oklahoma City today.
Serving the Greater Oklahoma City Area and West to Yukon and El Reno, OK
Visiting Angels
YUKON, OK
713 S Mustang Rd
Yukon, OK 73099
Phone: 405-350-6700
Fax: 405-354-0541