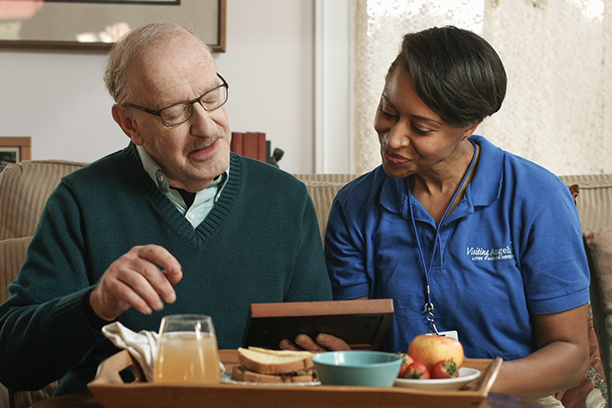 Dementia Care in Yukon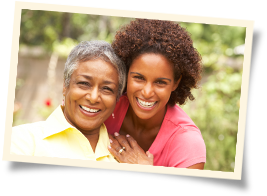 Tips for Caring for Your Loved One
If your loved one has been diagnosed with dementia, you may wonder how to properly care for them. At Visiting Angels® Oklahoma City, we offer dementia care in the Yukon area and the surrounding communities. We are sharing tips below on how to provide care for your loved one, as well as more information about our in-home care services.
3 Tips for Providing Dementia Care for Your Loved One in Yukon
Figuring out how to care for your loved one with dementia can be hard and overwhelming. There are ways to stay on top of their needs and ensure they are comfortable. Our team at Visiting Angels Oklahoma City is here to support you and provide help as needed.
Here are three tips for providing dementia care for your loved one in the Yukon area:
Stick to their treatment plan. Following doctor's orders is always a good idea. As a family caregiver, you can get specific instructions on your loved one's needs from their doctor. Our caregivers are happy to work directly with your loved one's physician to provide proper care at all times.
Provide cooperative care. Instead of focusing on what your loved one isn't able to do, encourage them to do all they can. Whether that is keeping their home tidy or bathing and dressing themselves, it is important that they retain independence. Simply step in to help them when they reach their limit of ability. This is the exact approach we use with our dementia care program for the Yukon area.
Help them stay active. Physical activity is not only great for the body, but it also supports the mind. Accompany your loved one on a daily walk or try incorporating age-friendly exercises.
Choosing our dementia program can bring you peace of mind. We encompass all the above aspects plus our range of in-home services to meet your loved one's needs.
Learn More About Visiting Angels Oklahoma City
Visiting Angels Oklahoma City is your local source for personalized senior care. We are locally owned and operated, making us a great choice for your loved one's care needs. Our services are available in the following communities:
Yukon
Oklahoma City
Bethany
El Reno
Warr Acres
The Village
And throughout the surrounding area
If you are seeking help for your loved one, schedule their free care consultation today. We are eager to learn more about their unique situation and discuss how our services can help.
Contact Visiting Angels Oklahoma City today to learn more about our dementia care in Yukon.
Serving the Greater Oklahoma City Area and West to Yukon and El Reno, OK
Visiting Angels YUKON, OKLAHOMA
713 S Mustang Rd
Yukon, OK 73099
Phone: 405-350-6700
Fax: 405-354-0541