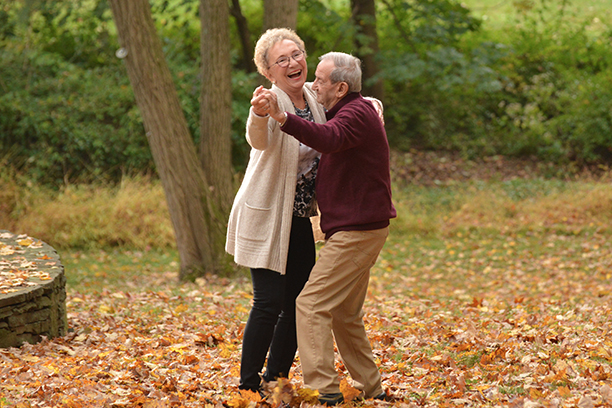 Caregiver Selection FAQs
THE PROCESS: Here at Visiting Angels Ann Arbor, we understand that our success rests in the reliability and expertise of our caregivers. For this reason we hand-pick only the very best. Through our rigorous and detailed selection process, we cautiously welcome those who prove to be not only qualified, but gifted and proficient in caring for others' loved ones. Every candidate must have AT LEAST two years of field experience and excellent references from previous employment. They are then brought in for two separate interviews, each with a different supervisor to ensure a thorough and comprehensive job is done. Following the initial interview, a full (three tier – local, state, and nation wide) background check is performed. If clear, the candidate returns for the second interview followed immediately by a drug screen (they leave the office premises and go directly to the screening lab with a call ahead from us so the technicians know to expect them in a matter of minutes). Again, if clear, our supervisors set up a time for orientation which includes training and company/branch policies.
Every three months, we hold a mandatory training session for all caregivers allowing us to supply refreshers, tips, and prompts for open discussion. We feel it necessary to keep our family of caregivers close and well supported.
Below is a list of general questions & answers further regarding our branch policies.
FAQs
Are your caregivers bonded and insured?
YES! We believe it to be a very imperative aspect of what sets us apart from standard private home duty. We advise that those interviewing multiple companies make sure the others are bonded and insured as well.
Are your caregivers legal residents of the U.S.?
Yes, all caregivers must provide proper documentation upon the initial interview process.
The Care Staff
Do your caregivers receive regular immunizations for influenza, hepatitis B, tuberculosis, and other communicable illnesses? May I see some documentation?
Yes- we reimburse for these immunizations to be certain our caregivers are in the best state of health before sending them out to care for others. We make copies and have all documentation on file in the event that viewing them will put you more at ease.
Do you run a national background check for all workers?
Yes- we complete a three tier (local, state, and national) background check on every candidate before the second interview. We re-run all three checks every year following employment start dates.
Do you check references?
Candidates must provide at least 3 professional, and 2 personal/character references on the application and we diligently contact ALL references prior to the first interview.
Do you check driving records?
Yes- at the second interview candidates must provide a copy of their driver's license, insurance, and proof of reliable transportation. We keep copies of these on file and the caregivers are responsible for providing us with updated prints of each, or they are removed from the schedule until they do so.
Do you do drug screenings?
Immediately following the second interview, candidates are sent DIRECTLY from the office to the testing lab for a drug screen (we call ahead to alert the lab). Upon hire, employees are subject to random screenings at management's discretion.
Do you check against sexual offender databases?
Because we run a three tier background check before hire and every year following, we will be notified of any sexual offense that has been charged.
What training do you provide?
Following hire, the caregivers come to the office for an orientation with special training and company policy overview. We also hold a MANDATORY training session (topics differ from session to session) that every caregiver must attend. These sessions occur every three months- we introduce an experienced professional in the given topic area so the caregivers are able to have a discussion and ask questions to their satisfaction.
How do you retain great employees?
We know all too well that it takes a very special person to care for your loved ones. This is why we take our selection process so seriously – we only want to offer the very best in caregiving. For this reason, once we obtain the best of the best, we want to keep them happy, comfortable, and working with us. We go to great lengths to ensure they are provided with the support, open communication, and excellent work environment they require. We have a "Caregiver of the Month" that we award to a special caregiver in recognition of their hard work and to let them know we are presently aware of what a wonderful job they are doing and how appreciative we are. We know they are angels – and we treat them as such.
What supervision do you provide? Are there nurses or social workers on staff to provide support and advice to the caregivers?
Our staff Care Coordinator serves this very purpose. We make random, unannounced visits to our clients (only when a caregiver is present) thus guaranteeing everything is running smoothly. And should there be any question or concern on either end (client or caregiver), we are there to help. And just as we are available 24/7 for our clients, we are likewise there for the support of our caregivers. Again, we want to be assured that everyone is comfortable and happy with our services.
Can we interview different caregivers and choose which one we'll work with?
This is another aspect that sets Visiting Angels apart – we believe that fostering a lasting relationship begins with selecting the perfect caregiver for your loved one. Because of this, we want YOU to select who you believe to be the best fit. Once our services have been requested, we like to perform a "Meet and Greet": we bring a selection of caregivers that we feel would best represent the care plan and allow your loved one to get to know and interview for themselves. If you feel this is unnecessary and trust our judgment, we feel fully confident in using our years of experience to select a great caregiver for your loved one. We set up female to female and male to male, unless otherwise requested.
Paying for Services
Are there ever any additional charges or fees?
The only additional fees would apply to holidays (Time + ½ : Christmas Eve, Christmas Day, New Years Eve, New Years Day, Easter, Memorial Day, 4th of July, and Thanksgiving Day). Also, if you are requesting transportation with the use of the caregiver's car, mileage of 0.60 cents/mile is charged.
Do you accept payment from insurance companies?
Yes- we accept long term care insurance and veterans insurance.
Do you offer a payment plan or other types of financial assistance? Do you accept credit cards?
Yes- we are happy to set up a payment plan. We do not accept government financial assistance (Medicare). We do accept all major credit cards.
Are your caregivers employees or independent contractors?
Our caregivers are our employees. We do not have independent contactors on staff.
Will you take care of all payroll paperwork (including taxes, insurance, or benefits) or will that be my responsibility?
Yes- we understand that for many, this is a new and overwhelming process. Therefore, we are more than happy to take care of all tax, insurance, and benefit paperwork for your convenience.
Working Out the Details
What kind of service agreement is required?
We do require a service agreement before services are rendered. However, this is not a contract dictating when, how often, or how many hours you must submit for our services. It merely details our company policies and billing information. Because YOU are 100% in charge of your scheduling, we allow you to pick your hours, and cancel at any time (although we appreciate as much notice as possible).
Do you have guidelines or standards of conduct for your caregivers? May I see a copy?
Yes- during the new-hire orientation, we go over our branch and company policies on standards of conduct expected that is signed off on by the caregiver. After supplying them with a copy to keep on hand, we place the signed guidelines into their personal file. These guidelines are all available for you to view.
Do you have consistent assignments, or will the caregivers change on a regular basis?
Again, we want these relationships between your loved one and our caregiver to be deep and meaningful. Therefore, we stay with consistent scheduling as not to overwhelm either party. We do however introduce a secondary caregiver in the case of sickness, or vacation on the part of the primary caregiver. We do this to ensure your loved one is comfortable in the event that a last minute change must be made.
What happens if my normal caregiver is sick or on vacation? Will you automatically send a replacement?
Yes, as stated above we will have our secondary caregiver take over in any extraordinary circumstance. In the rare occasion that the secondary caregiver is also unavailable we will contact your loved one to make sure they are at ease with a replacement and take all necessary steps to ensure a smooth transition.
Am I expected to provide meals for the caregivers we hire?
No- the caregivers will provide for themselves.
Can your employees drive my loved one to appointments or social outings and, if so, are there any mileage charges?
Yes- we frequently transport our clients whether to an appointment or just to get out of the house. If there is a car provided, no mileage is charged. If the caregiver is using his/her own car, 0.60 cents/mile is charged.
Serving Washtenaw County
Visiting Angels
ANN ARBOR, MI
2755 Carpenter Road #1SW
Ann Arbor, MI 48108
Phone: 734-929-9201
Fax: 734-929-9202