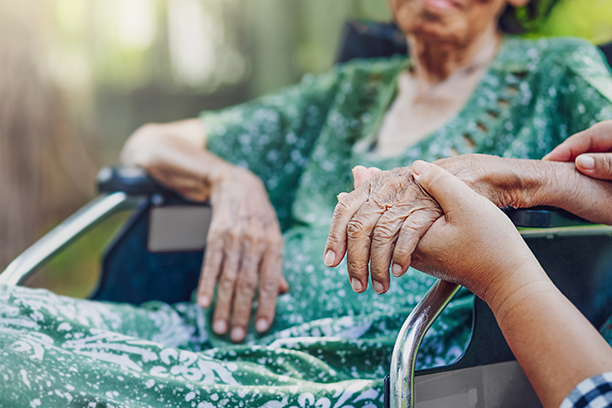 Visiting Angels Birmingham: What is Home Care Assistance?
Allowing a caregiver to come into your loved one's home is a new concept for many of our clients. The coordination of home care assistance raises many questions. At Visiting Angels® Birmingham, we make it our mission to address these questions and put your mind at ease throughout the entire process. From the initial pre-care consultation to maintaining our relationship, we are here to answer your questions, help navigate these new waters, and provide reliable, compassionate care. It is this commitment to engaged care that has made us a trusted choice for home care assistance in the Birmingham Metro Area, Trussville, Pell City, Gardendale and Alabaster, AL communities.
Flexible Home Care Assistance in Birmingham
Home care assistance can't be effective if it is inflexible. That's why we pride ourselves on delivering engaged care that can adapt to a wide range of necessities and situations. Whether you have been planning a transition to home care assistance, if there is a short-notice release from medical care, an emergency transition to a family member's home, or any number of other circumstances, Visiting Angels Birmingham can generally respond to most inquiries within 48 hours, and within 24 hours for emergency situations.
The Home Care Assistance Birmingham Families Trust
At Visiting Angels Birmingham, we make it our mission to provide kind, compassionate and customized care to your loved one. We take every aspect of their care into consideration, including:
Physical and emotional needs
Care for chronic conditions like Alzheimer's and dementia
Mobility concerns
Dietary needs
Access to the home
Preferred schedules and routines
Caregiver preferences
We will craft our initial care plan after the pre-care consultation, and we will continue to shape it throughout care as changes need to be made.
Choosing Your Visiting Angels Birmingham Caregiver
After the initial consultation, we will select the caregiver that we feel fits your loved one's needs most appropriately. While we have immense pride in the abilities of our caregivers, we realize that relationships are complex and the caregiver we suggest may not be a good fit. If your loved one and his or her caregiver aren't compatible, call our office. We'll find a new caregiver who is a better fit. If you ever need changes to your schedule or the services we are providing, a call it our office is all we need to make a change while ensuring there is no lapse in service.
To learn more about our home care assistance services, please call our Birmingham office today at (205) 719-1996. We are proud to be a trusted source for care for families in the Birmingham Metro Area, Trussville, Pell City, Gardendale and Alabaster.
Serving the Birmingham Metro Area
Visiting Angels
BIRMINGHAM, AL
52 Medical Park Dr E #210
Birmingham, AL 35235
Phone: 205-719-1996
Fax: 205-719-1995
400 Vestavia Pkwy #260
Birmingham AL 35216
Phone: 205-719-1996