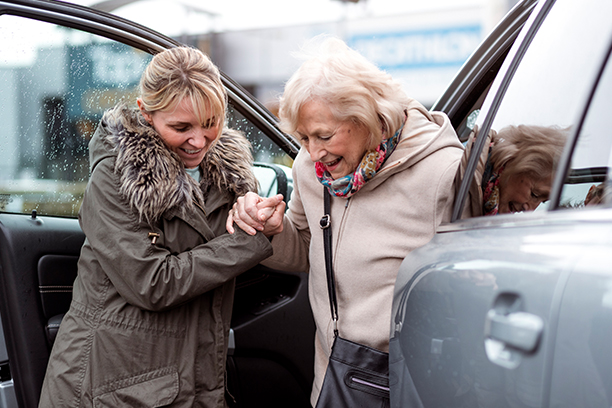 Reducing Hospital Readmissions with Elderly Home Care Services in Bradenton, FL
With elderly home care services from Visiting Angels, we can refer an experienced caregiver to make it easier for your loved one in Bradenton, FL to return home following a hospital stay
At Visiting Angels Bradenton, we are dedicated to helping older adults continue recovery at home after being discharged from the hospital. Our Ready-Set-Go Home program is designed to smoothen the hospital-to-home transition, shorten the time of recuperation and minimize the risk of being re-hospitalized – which is a major risk for all seniors recovering from an illness or surgery.
As a matter of fact, about 20 percent of all discharged seniors on Medicare are readmitted back to the hospital within just 30 days after their initial release. After re-hospitalization, the chances of a successful recovery reduces for many patients, not to mention additional, costly hospital bills. From this, you can see why reducing hospital readmissions is so important.
How Our Elderly Home Care Services Can Help Your Loved One Safely Recover at Home
Ready-Set-Go Home provides seniors under our care with a support system much needed during the home stage of the recovery. We can refer a caregiver from our independent network of senior care professionals who will make every effort to increase your loved one's odds of a full or partial recovery and reduce the readmission risks in their first few weeks home.
Note that we provide non-medical elderly home care services, but we do it in accordance with directives from your loved one's medical team and with instructions received from the family. As our services are personalized for each client, your loved one will receive care that will match their specific needs.
Our Ready-Set-Go Home program utilizes a three-prong approach, which consists of assistance through various stages of your loved one's recovery:
At the hospital: We start creating your loved one's care plan while they're still in the hospital. When doctors give you a release date, we'll guide your family through the discharge process and help you coordinate your loved one's transition home.
At your loved one's home: When Mom or Dad finally return home, our referred caregivers make sure they feel comfortable enough during their recovery, assist with medication, follow the doctor's recommendations, and keep in touch with their medical team and family members.
At our Bradenton office: We support both your family and our independent caregivers from our local office in Bradenton, FL, by providing appointment and medication reminders and coordinating deliveries of equipment, medication, and food.
Call our Bradenton, FL office today if you have a loved one who could benefit from our elderly home care services after an upcoming hospital discharge. You can learn more about our Ready-Set-Go Home program and ask for your free consultation. We're here for you!
Serving Bradenton, Bradenton Beach, Bayshore Gardens, Ellenton, Lakewood Ranch, Longboat Key, Palmetto, Parrish and Surrounding Areas
Visiting Angels BRADENTON, FL
4814 26th Street West #A
Bradenton, FL 34207
Phone: 941-758-4500
941-758-4505
NR3021171