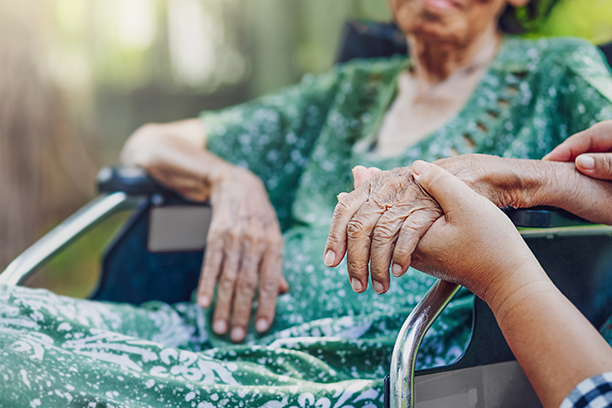 Home Care in Anderson Township, OH
Visiting Angels of East Cincinnati believes that every Anderson Township senior has the right to age in place. Aging in place refers to the ability of a senior to continue living in their preferred residence for as long as possible. Through personalized senior care plans, a talented team of care professionals, and decades of experience, we can help thousands of seniors bring their wishes to stay at home to fruition.
Anderson Township: An Incredible Community
Visiting Angels of East Cincinnati is a locally owned home care agency that understands the power of the community. Staying involved and engaged locally is extremely important, and we encourage our clients to remain active. From the library to a local community event, an Angel companion will provide the companionship and transportation that they need to get there safely.
For example, does your loved one have weekly grocery runs at ALDI? We would be happy to help them and ensure that each one of their preferred groceries gets picked up. The beautiful community of Anderson Township provides an infinite amount of opportunities for seniors to get involved.
Anderson Township Families Deserve Personalized Care
Anderson Township families choose Visiting Angels of East Cincinnati because we are always focused on the needs of the client. Unlike assisted living facilities or nursing homes, we do not believe in a one-size-fits-all approach to caregiving. Our personalized care plans reflect the unique needs of each client. One client may need help preparing meals in their home, while another may need transportation to appointments and help with errands. One of our Angel companions would be happy to step in and assist wherever they are needed.
Our home care plans are also extremely flexible. Whether you need to change the caregiver or adjust the services needed, just call our offices and we will make those changes ASAP.
Call Visiting Angels of East Cincinnati today at 513-898-1440 to learn more about our home care and schedule a free in-home consultation.
Serving Eastern Cincinnati: Montgomery, Hyde Park, Mt. Lookout, Terrace Park, Newtown, Kenwood, Blue Ash, Amberley Village, Milford, Indian Hill, Amelia, and Anderson Township
Visiting Angels
EAST CINCINNATI, OH
8595 Beechmont Ave #207
Cincinnati, OH 45255
Phone: 513-898-1440
Fax: 513-898-9075