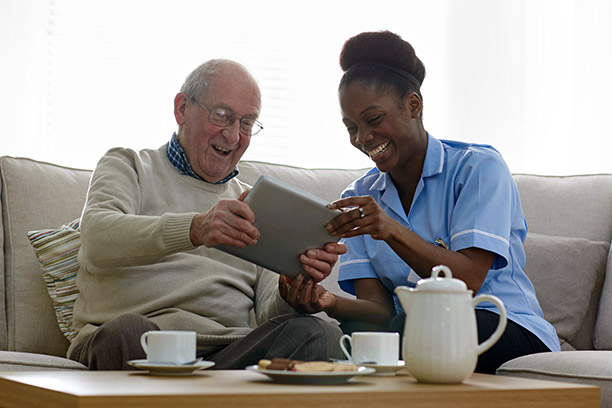 Alzheimer's Care Services
Alzheimer's Home Care Agencies in Cincinnati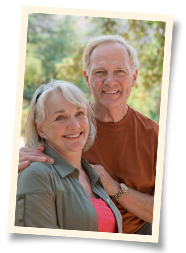 There are several choices for home care agencies in and around Cincinnati, but none specialize in non-medical Alzheimer's care like Visiting Angels® West Cincinnati. We are known to go above and beyond to provide the best care to our clients. When you select Visiting Angels West Cincinnati from among other Alzheimer's home care agencies, you can be confident in the knowledge that your loved one will be safe and sound at home.
Alzheimer's home care agencies, such as Visiting Angels West Cincinnati, can provide valuable support to family caregivers. Caring for a loved one with a memory disorder brings its own set of challenges. It can be emotionally taxing to watch your dear family member struggle to recall facts or lose their ability to perform daily tasks. As your loved one's illness progresses, it is important to have a respite for family caregivers. Senior home care agencies, like Visiting Angels West Cincinnati, that specialize in Alzheimer's care know how to compassionately handle the mood and behavior changes which accompany Alzheimer's and dementia.
The Alzheimer's Services You Need in West Cincinnati
When considering Alzheimers home care agencies in West Cincinnati, bear in mind the wide range of services offered by Visiting Angels West Cincinnati. As part of your in home care, our caregivers can assist with:
Household organization
Dressing, bathing or showering,
Planning healthy meals
Transportation, running errands, and getting to doctor's appointments
Medication reminders
Bathroom trips
We can also help with needs which are unique to your loved one
Another important way Alzheimer's home care agencies, like Visiting Angels West Cincinnati, assist their clients is by providing joyful companionship. It can be challenging to maintain personal relationships when you struggle with a memory disorder. Friends and family may be unsure how to respond to changes in personality and memory. The connection that is formed with your Alzheimer's care professional provides trusted companionship for your loved one.
Flexible scheduling options allow you to be certain you will always have the assistance you need. Because Alzheimers and dementia are progressive illnesses, there is a good chance your family member will need additional coverage as time goes on. Unlike other Alzheimers home care agencies, Visiting Angels West Cincinnati allows you to adjust your schedule as needed. You can select hourly care as you see fit all the way up to around the clock assistance.
If you have been looking at Alzheimer's home care agencies, look no further than the compassionate professionals at Visiting Angels West Cincinnati. Call us now to learn more.
Serving the Communities on the West Side of Cincinnati, Oh
Visiting Angels
WEST CINCINNATI, OH
9019 Colerain Ave
Cincinnati, OH 45251
Phone: 513-598-6770