Senior Care in West Cincinnati
Welcome to Visiting Angels West Cincinnati! We are a one-of-a-kind senior care agency committed to providing dignified, respectful care to seniors in our community. Our director is personally invested in providing compassionate care because he has witnessed the need for trustworthy assistance in his own family. We know firsthand the importance of having a qualified caregiver who will treat your loved one like family.
When you utilize senior care from Visiting Angels West Cincinnati, you are allowing your aging parent or loved one to continue living freely at home. Rather than force your family member to move in order to receive the assistance they need, with senior care from Visiting Angels West Cincinnati, he or she can continue living the independent lifestyle they value. Home is where you want to be and our job at Visiting Angels West Cincinnati is to provide the senior care needed to help you stay there. Senior care from Visiting Angels West Cincinnati is provided by some of the best elder companions around. Our caregivers truly enjoy helping others and have committed themselves to treating clients with dignity and respect. Our interview process is thorough and includes a criminal background check. You can feel good about the caregiver you invite into your home to provide assistance.
If you are in the market for senior care, be sure to call Visiting Angels West Cincinnati for information on our custom plans. Visiting Angels West Cincinnati works with families in Arlington Heights, Mount Healthy, North College Hill, and throughout the Western Cincinnati area.
Our Senior Care Services
When your loved one struggles with an illness such as Alzheimer's, diabetes, Parkinson's, multiple sclerosis, or congestive heart failure, having customized home care to address their needs is extremely important. While some services may be helpful for a large number of seniors, they won't work for everyone. At Visiting Angels West Cincinnati, our senior care is designed to not only accept the differences between clients but to embrace them and find ways to help.
Some of the popular types of senior care services we provide to clients include:
Social Care - teaches seniors how to utilize technology to keep in touch
Companion Care - provides loved ones with help to make independent living possible
Alzheimer's or dementia Care - specialized care for memory disorders
Palliative Care - attends to the whole needs of the individual
Personal Care - provides customized assistance at home
Ready-Set-Go Home Care - helps seniors avoid hospital readmission
Within each of these senior care options from Visiting Angels West Cincinnati is a wealth of individual services which can be provided. Customized plans give you room to decide what you need and when you need it. Choose from coverage around the clock every day, or once per week to check in. Senior care from Visiting Angels West Cincinnati is all about making life easier for your aging loved ones.
Learn more about senior care from Visiting Angels West Cincinnati by calling our office at
513-598-6770
, today.
Michael Schroth Featured in Hey! Colerain Podcast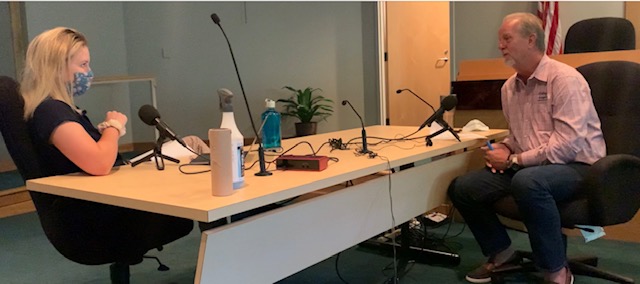 Our very own, Michael Schroth sat down with Hey! Colerain to discuss Visiting Angels and the role we have in our community. To listen, click on one of the links below!