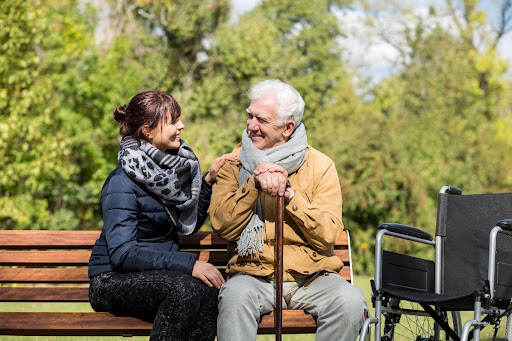 Easing the Transition from Hospital to Home
Transitioning from the hospital to home after a serious procedure or an extended stay can be difficult for seniors. They are likely to come home with new symptoms or steps of recovery to manage, and they may not be equipped to handle it all alone.
According to the New England Journal of Medicine, 20% of older adults are readmitted to the hospital within 30 days of their original discharge. Several factors contribute to why seniors are readmitted so often. Many are experiencing multiple coexisting illnesses due to an increase in longevity of life across the population. Others may just not have access to the things they need in recovery, like healthy foods and assistance with wounds.
Hospital readmissions can be both problematic for your health and costly. Plus, seniors have a significantly reduced chance of making a complete recovery if they are readmitted to the hospital during this 30-day window. As a result, limiting seniors' need for re-hospitalization is an essential task. When you are bringing a loved one home, Visiting Angels is available to offer care and special expertise to make this transition as smooth and successful as possible.
How we can help
The Visiting Angels Ready-Set-Go Home program helps increase seniors' odds of making a full or partial recovery after being discharged from the hospital. This three-prong approach is designed to assist your loved one every step of the way. Our local care agency is ready to provide transitional care for those who reside in the communities on the West Side of Cincinnati, Ohio.
Care at the hospital
The Visiting Angels approach begins by supporting seniors while they are still hospitalized. That way, we can help prepare them and their family members for a successful transition home. Allowing your seniors to meet their caregivers in this environment will establish a sense of trust and ease their worries about not being regularly monitored by doctors and nurses. This also allows your caregiver to connect with doctors and nurses to adequately understand what actions you need to take soon to make a full recovery.
Care at home
During the first crucial weeks following a discharge, our caregivers support seniors with basic activities of daily living, providing supervision, and offering reminders. Our caregivers can manage medication schedules, assist in healthy meal planning and preparation, and assist in any activities directed by your doctor to promote a healthy recovery. Additionally, caregivers can offer appointment reminders for any follow-ups and assist in transportation to the doctor's office.
Care from our local office
Our local care agency is staffed with senior care specialists who work with innovative tools to identify clients with a high risk of undergoing a hospital readmission. They can assist in coordinating deliveries of food and medications to your loved one's home, allowing them easy access to necessary means of recovery.
The bottom line
Several readmissions could be prevented if seniors correctly followed their doctors' instructions upon returning home. However, an illness or injury can make the most basic activities challenging for elderly adults to complete independently.
Visiting Angels Cincinnati West offers a wide range of services beyond transitional care. Once returned home, you may find that your loved one may require long-term assistance or care, even after making a recovery. Visiting Angels services can assist with a Life Care Navigation Overview that determines the best long-term solution to accommodate your loved one's health going forward. From personal care to companion care to the more advanced Alzheimer's and dementia care to more complex end-of-life care, Visiting Angels caregivers can be with you every step of the way as a primary caregiver or as assistance to a family caregiver. A free in-home consultation will allow you to resolve any questions or concerns and help the caregiver better understand your environment and daily needs. Reach out today to learn about the options your loved one has following their transition home, and recovery from an extended hospital stay at (513) 598-6770.