Five ways to be nice to your knees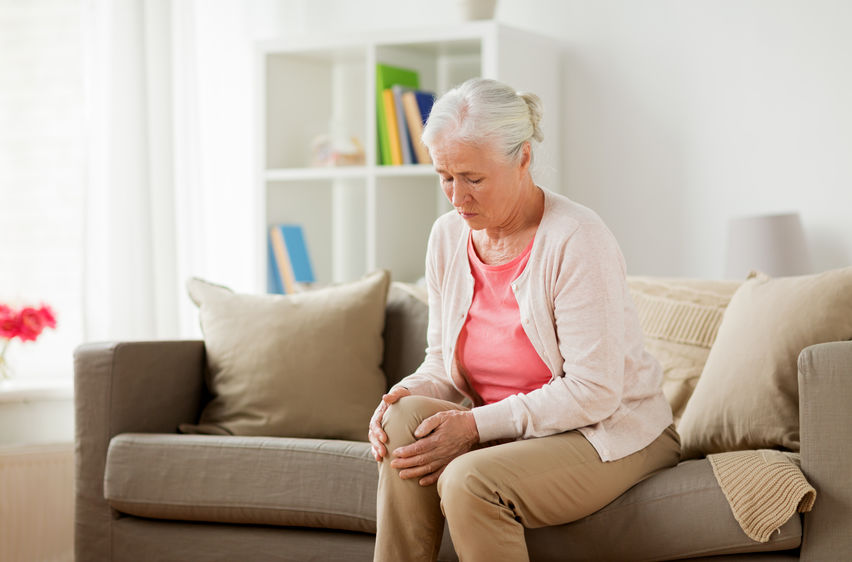 The knees have a tough job. They work hard to facilitate each step we take. Over the course of our lifetime, we take a lot of steps! Because we rely on them so much, it's common for our knees to experience stiffness and pain.
Over time, our knees suffer because of wear and tear, and those issues can get worse with age. Osteoarthritis, for example, occurs when the cartilage in the knees wears away. The condition afflicts many seniors; it can be painful and it can make movement difficult.
We may not think much about our knees until they start giving us trouble. Once that happens, though, it's hard to think about much other than our knees! That's when we realize just how much we count on them.
Consider these tips to take good care of your knees.
Lighten their load
A simple way to help the knees is to reduce their workload. Harvard Medical School reports: "Your knees absorb a huge amount of pressure with every step — typically one-and-a-half times your body weight. That pressure, plus regular wear and tear, takes a toll over time."
Do the math. Consider the amount of weight your knees absorb with each step. Think through if you might be able to reduce their workload. Recognizing the need to shed some pounds is nothing to feel embarrassed about. It's common, and it's fixable.
Sometimes it helps us to stay motivated when we have a concrete goal. Thinking about your precious knees and mindfully generating a target to reduce their workload can help keep you focused. Your knees will appreciate your effort!
Strengthen with a pro
Exercising is important for the entire body, and the knees love it too! It's imperative, though, to get the right advice to guide your regimen. If you're going to commit to an exercise routine, you want to make sure that it suits your needs, it won't hurt your knees and that it earns you maximum benefits.
Harvard Medical School advises: "It's best to work with a physical therapist who can evaluate your needs and develop a strengthening program that's right for you." Talk to your doctor. He and she can likely recommend a therapist who can help you train in a way that ideally benefits your knees. It will feel good to be in the right hands and to develop an exercise plan that fits your needs.
Water work out
Freely moving your body in the water can be great for the knees. Exercising in water is a low-impact work out and it helps release the stiffness throughout the body. This can be especially helpful for the knees. Talk with your doctors or physical therapist first, then consider adding a swimming or water aerobics class to your exercise regimen. It's fun, strengthening and healthy for your joints and muscles.
Get in gear
If there's any part of your wardrobe that's worth throwing money at, it's your shoes. Talk to your physical therapist. Learn what kind of shoe may be best for you. It feels amazing when you find that right shoe that perfectly supports your foot, knee and back. Pursue that. Buying a good shoe may be costly, but it's a smart investment.
Get your Omega-3
The knee is one of the largest joints in our bodies. All the joints benefit from a diet rich in omega-3 fatty acids. These precious acids help lower inflammation and decrease joint pain.
Fatty, cold-water fish like salmon and mackerel are good sources of omega-3 fatty acids; so are walnuts. Vitamin supplements, including fish oil, can also supply daily doses of Omega-3. Talk with your doctor to learn what's the healthiest option for you.
Reward your knees' hard work by loving them from the inside out!