How to Get Into the Holiday Spirit When You Can't Leave Your Home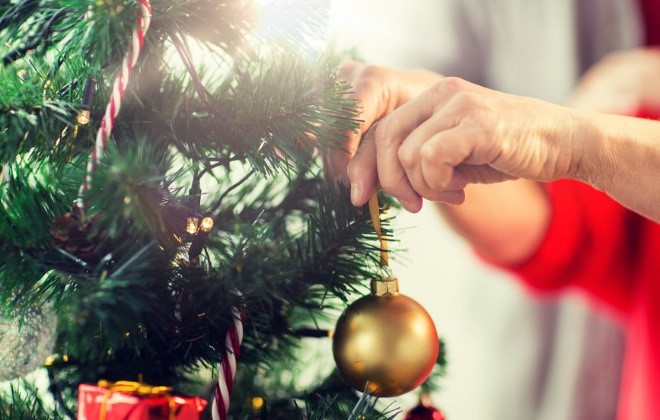 The holiday season is here, ushering in a time of joy, peace and contemplation. It's a time when the past, present and future seem to intertwine as old memories resurface and we begin to plan for the year ahead. The holidays tend to be a bustling time, when preparations and obligations keep everyone busy trying to get every detail just right.
If you're used to the hustle, it can feel a little strange to have a different type of holiday experience. If you're unable to leave your home during this year's holiday season, don't fret. The elements that make the holidays joyful and beautiful are all around you. Consider these tips to enjoy your holiday at home.
Own your feelings
It's OK to feel disappointed that you can't be out shopping, singing, volunteering, decorating and doing all those things that once defined your holiday experience. It's important to own and honor those feelings. They are real, and they are valid.
It's fair to feel disappointed about your limitations. Take some time with those feelings, but try not to let them dominate your holiday experience. Work through them by talking them out with a trusted friend, family member or your Visiting Angels Cincinnati West Caregiver.
Sometimes just giving our feelings some oxygen and letting them out in the open can have a healing effect. You don't have to wrestle with your feelings alone. Your Visiting Angels Cincinnati West caregiver is well-versed in providing compassionate, companion care. Don't hesitate to ask for the support that you need.
Make a fuss
While you may not be able to do all those things that once defined the holidays, decide what is available to you. Maybe this means doing some light decorating. It always feels good to pull out that old box of decorations and to relive past holidays as you sort through. While it may be too difficult to go out and get a tree or put up all the decorations that you once did, target a couple special pieces to put up in your home. It will feel good to have them around you. Also, consider asking friends or family members to help you decorate. This gives you the chance to share the stories of all those holiday treasures, plus it's a festive way to get into the spirit.
Also, consider what elements define the holidays for you. Is it the food? The music? The movies? Identify your favorite things, and make sure you have those for your cozy holiday at home. This may mean asking your Visiting Angels Cincinnati West caregiver to make a run to the library to pick up a couple of your favorite holiday movies or to show you how to stream videos. You may also add a couple items to your grocery list so that you can bake a simple holiday recipe, either with your caregiver's help or with the assistance of your family members or friends.
Connect
The holidays are a wonderful time to reconnect with family members and old friends. If it's not possible to do that in person this year, consider asking about our Visiting Angels Social Care Program. The program helps our clients learn to use the internet and social media, so that you can connect with friends and family on social media and via Skype or Facetime. You can also learn the basics for shopping online so that you can order the gifts, foods and treats that make the holidays special and have everything sent to you directly. It helps make life at home easier and more comfortable.
Journal
Put on your favorite music. Turn on the festive lights, and start writing about your holiday experiences. Write about what you remember as a child. Write about he holidays you made for you children. Write about watching historic events play out during the holidays - like if you were deployed overseas or supporting a soldier who was deployed. Captured those important holiday recollections, so that you can share them with your family.
The holidays may be different this year - quieter, slower, more private. But this doesn't mean that they are any less important. Relish the season. Happy holidays!