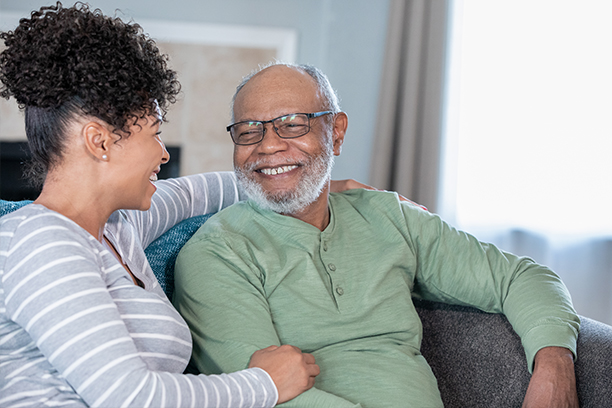 What Our Clients Say
Client testimonials and Thank You cards we've received over the years!
"Thanks, most especially, for your service! Dick feels he has had excellent care from your "angels" - mostly from Mary!"
Joyce
"I recently had surgery and thought the added chores would be to much for your caregiver, but, she accepted the added work with ease and patience. Needless to say, this helped me, for I had pain. Kira shows the commitment and dedication you would be proud of."
JH
"Mary and especially Angie truly ARE Angels!"
"Thank you for caring so well for mom, and thanks for coming to her service."
LD
"We appreciate you providing us with our changing needs during my husband's illness. Your concern is very much appreciated."

MM and family
"I thank you and appreciate all that Kellie and you have done for Mr. S. Kellie was a pleasure to have in our home."

Mrs. XE
"Mike and Visiting Angels staff, I so appreciate all you did for my mom and me the last week of her life. It was so reassuring to know she was well taken care of when I could not be there. Mike, you went above and beyond! Being there when my Mom passed was a great comfort. I will never forget you guys!"
Sue, daughter
"Thank you very much for the wonderful care your girls gave Virigina in her last week of her life."
Chris – POA
"Dear Mike & Angels, we want to thank everyone at Visiting Angels for all the help and support they gave Mother. I couldn't have done it without all of you and she couldn't have had any more compassionate people than all of you. Mike, you certainly went the extra mile. You were always there for us whenever we needed you. Thanks again for your dedication."
Jo – Daughter
"Thank you so much for the card and flowers you sent in remembrance of our father. Thanks especially to Mary and Tina, who made it possible for my Dad to enjoy his last days in the family home where we were raised and which he loved so much. Thanks so much for adding to the quality those last few months – there really are not words enough to express our appreciation."
Roy, Jr. – Son
"Dear Mike, thanks for the live planter and mums you sent to my Dad's burial Mass. Dad would've loved them. He also would have appreciated your kind words on his behalf and gotten a huge kick out of your song – a perfect choice. Thanks for all you did for us!"
Ruth U – daughter
"I'd like to say a great thank you for selecting Becky as my mother's caregiver. I really think that this is working well. Becky has definitely won my mother over! There has been more good food coming out of her kitchen recently than anyone can eat."
J. R.
"I would like to recommend Visiting Angels to anyone who is in need of home help services. It has been a lifesaver for our family. My parents are in their 90's and want to remain in their home. My mother has become his caregiver and was struggling physically and emotionally. I live out of town and was not able to give the constant attention I would have like to given to help her and my father. Visiting Angels gave us that peace of mind. The people they send are very helpful and have become part of our family. They not only give my mom the extra help she needs with the care of my father and the house but they also are there to talk with them and listen to them. There is nothing you can't ask them to do and usually they are doing it without even being asked. The care and understanding of the stress and needs of the family is important in placing the right people and personalities together. Visiting Angels exceeds at meeting these needs. Just knowing they are there has helped our entire family feel more at ease as our parents continue to stay in their house. Visiting Angels has been the answer to our needs and receive our highest recommendation."
Debbie N
"Thank you for the lovely arrangement for my Dad, but most of all, for your kindness to our family during the last weeks of my Dad's life. Your understanding and flexibility made a very difficult situation just a little bit easier. Please extend our heartfelt thanks and love to Marcia and Mary. They truly were Dad's 'Angels'."
Pam B. and Family
"Lori is exceptional and very thorough in her job. Lori is the best caregiver she has ever gotten! There aren't many like her."
Mrs. O - Thanks, Mrs. O for calling us directly to let us know you love Lori. We do too!
"Highly recommend Visiting Angels - Cincinnati West. We had care for my mom for over two years and we could not have been happier with the "angels" that they sent to care for her as well as the office staff who were always willing to work with us on an ever changing schedule."
JM
Serving the Communities on the West Side of Cincinnati, Oh
Visiting Angels
WEST CINCINNATI, OH
9019 Colerain Ave
Cincinnati, OH 45251
Phone: 513-598-6770