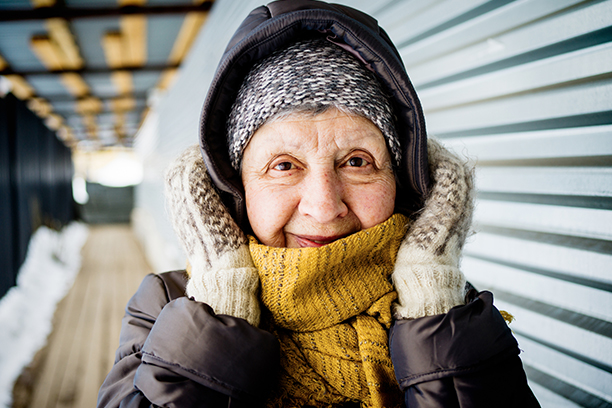 Long-Distance Elder Care in Columbus, IN
Elder Care for Families Separated by Long Distance
Living in a hyperconnected world can make it easier to stay in touch with our loved ones. However, when a parent or grandparent starts dealing with age-related needs, technology will never feel like enough. Knowing your loved one has an elder care provider supporting them in their home in Columbus, IN can give you the peace of mind you need.
When you turn to Visiting Angels® Columbus, IN to set up elder care from a distance, you can count on us to be understanding of your family's long-distance situation. We realize how frustrating it can be to be separated by distance when your loved one is in need of support. We are here to provide a path forward and give you confidence that they can continue to live at home despite any age-related issues that arise.
Our Approach to Elder Care
We approach the elder care process in a way that ensures long-distance families can participate at every stage. Take a look at what you can expect when you contact our office to help a loved one in the Columbus, IN area get started with care at home:
Inclusion in a no-cost long-distance consultation. You and other long-distance family members can take part in your loved one's free consultation from afar. We will answer your questions and involve you in the conversation over the phone, through email, or using a video messaging service.
Input in the process of planning and scheduling care. Your family's input is an important part of the care planning process. We will collaborate with you when creating your loved one's personalized care program to ensure it receives your stamp of approval.
Ongoing communication and regular updates. We want to relieve you of the stress of worrying about your loved one's well-being. Because we will provide you with frequent updates regarding the care process, you'll always have up-to-date details about their condition.
Simple contact in difficult times. If an emergency arises or you need to speak with our team but live in another time zone, you can always call our after-hours phone line and expect a quick response time.
Take the first step to set up elder care for a loved one living in Columbus, IN, Edinburgh, Rushville, Shelbyville, Marion, or a community in the surrounding areas. Reach out to Visiting Angels Columbus, IN today to learn more.
Serving Columbus Indiana and surrounding areas
Visiting Angels
COLUMBUS, IN
1007 Central Avenue
Columbus, IN 47201
Phone: 812-929-0428
21-012813-1