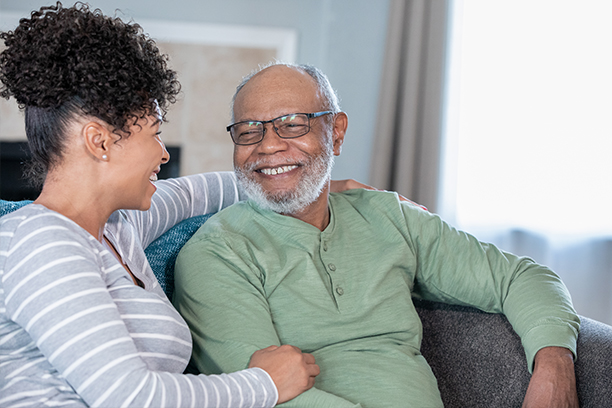 How Transitional Care in Columbus, IN Reduces Hospital Readmissions
Ready, Set, Go Home with Transitional Care
Does your loved one have access to the support they need to make the transition from hospital to home and safely recover? Once you learn that almost 1 in 5 Medicare beneficiaries return to the hospital within a month of leaving, you may worry about your loved one's ability to avoid a hospital readmission. Transitional care from Visiting Angels® Columbus, IN can pave the way to a safe recovery at home and lower your loved one's chances of returning to the hospital due to complications.
We have developed a whole program based on transitional care services that is dedicated to minimizing our care recipients' risk of rehospitalization. With the help of a committed care professional from our team in Columbus, IN, your loved one can look forward to experiencing the well-rounded support they need to get back into their normal routine at home and age in place for the long run.
Why Are Hospital Readmissions So Prevalent Among Seniors?
After a stay at the hospital, seniors can feel exhausted. They may experience lingering symptoms from an illness, be dealing with the side effects of certain medications, or have new mobility limitations. This set of circumstances can cause them to be unable to care for themselves to the extent they were previously capable of before being in the hospital. As a result, many seniors find that they are mismanaging their medication schedules, skipping meals, and avoiding essential tasks like bathing, which can pave the way to complications and rehospitalizations.
We aim to change this situation by providing the personalized care elderly adults require. Our transitional care providers in Columbus, IN are ready to help out in a number of ways to promote seniors' well-being at home and ensure they have the assistance they need to carefully follow their doctors' instructions.
How Transitional Care Helps Seniors in Columbus, IN
The Ready, Set, Go Home program can be initiated while your loved one is still in the hospital. This will give us the chance to provide you with essential discharge preparation resources and design a comprehensive care plan based on your loved one's projected needs. Once they are discharged and return home, they can look forward to experiencing the high-quality assistance of one of our in-home care providers.
Reach out to Visiting Angels Columbus, IN today to request a free transitional care consultation in the Columbus, IN area, including the towns of Edinburgh, Rushville, Shelbyville, Marion, and nearby communities.
Serving Columbus Indiana and surrounding areas
Visiting Angels
COLUMBUS, IN
1007 Central Avenue
Columbus, IN 47201
Phone: 812-929-0428
21-012813-1