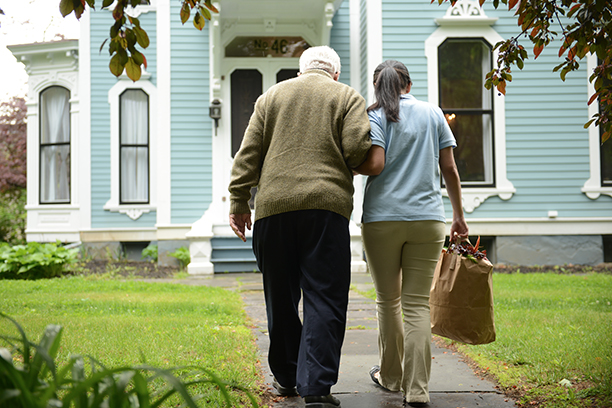 Visiting Angels Fresno In Fresno, CA
Debbie Singh
Debbie Singh is a registered nurse and the owner of Visiting Angels – a local in home care agency. Debbie has served the local community in this capacity for almost 3 years and previously worked in a hospital setting primarily in critical care and outpatient surgical areas. As a direct care provider herself, Debbie saw the pressing need for seniors in her community to find options for assistance in order to remain at home. Having found Visiting Angels, with a mission to help seniors remain safely at home, she realized that this could be the solution to stop the "revolving door" of patients she often encountered in the hospital. Having a solid, logical plan to remain at home as we age in place is essential in keeping our loved ones happy and healthy where they are most comfortable. Having done this for some years now, Debbie's years of experience in senior care fosters a sense of service towards others as she helps so many families find solutions for aging in place.
In her spare time, Debbie enjoys spending time with her husband of almost 15 years, their two daughters, and their two dogs. Whenever possible, Debbie enjoys going to the movies and exploring all the beauty that California has to offer – whether it's their mountains so nearby or their beaches.
Karina Olaguez
Karina Olaguez is the Office Administrator for the Fresno Visiting Angels, and she has served in this capacity for the last two years. Karina is a graduate of California State University, Northridge. Her background provides her with a unique ability to connect with people (clients and caregivers alike) and coordinate care in a way that is both compassionate and effective. Karina enjoys working with the community and helping to better the lives of our clients and employees. When not at work, Karina loves to spend time with family and friends and lives life to the fullest!
Serving Fresno, Clovis and the Surrounding Areas
Visiting Angels Fresno, CA
2350 W Shaw Ave #129
Fresno, CA 93711
Phone: 559-550-6573
HCO #104700016