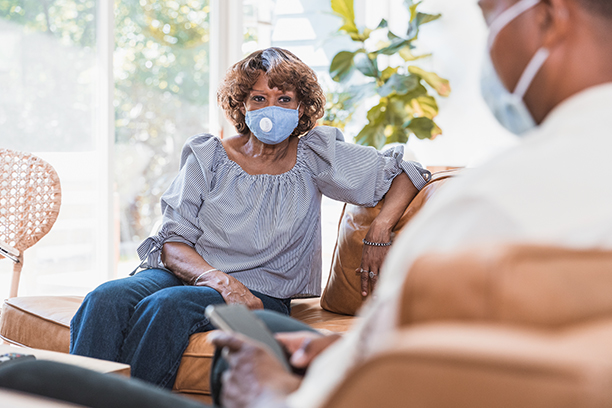 Senior Home Health Care Helps Reduce Hospital Readmissions in Fresno, CA and the Surrounding Area
When your loved one requires hospital admission, the last thought is "are there senior home health care services that can bring my loved one home in comfort?" Visiting Angels can help your loved one in Fresno, Clovis, and nearby cities transition home comfortably.
Living at home while aging is very comforting. Sadly, more and more seniors each year are forced to be away from their home for long periods of time due to illness. According to the Centers of Medicare and Medicaid Service (CMS), "Nearly one in five Medicare patients discharged from a hospital, approximately 2.6 million seniors, are readmitted within 30 days, at a cost of over $26 billion every year." At Visiting Angels of Fresno, we are passionate about beating those odds and keeping your loved ones nearby for as long as possible while providing the senior home health care that they deserve.
Why Do Readmissions Occur?
Learning how to combat the high rate of readmission starts with knowing why it happened in the first place. Reasons largely depend on the person and their environment, but these are instances that occur often:
Not taking medication; not taking medication properly

Lack of follow-through towards discharge instructions

Trouble handling disease or illness at home

Lack of follow-up towards medical appointments or follow-through with medical instructions

Exhaustion from hospital eating schedules and lack of sleep
Senior Home Health Care: How We Reduce Hospital Readmissions
We have a three-prong process that puts our best foot forward in providing senior home health care after a senior has been discharged from a hospital.
At the hospital

: To prevent readmission, care must start at the hospital. We, at Visiting Angels, gift your loved a copy of "Ready-Set-Go Home" which is a discharge guide that'll get them in the right mindset to make that transition. We also help them answer questions about their medical conditions like special dietary needs, reported symptoms, and medications. With this guide in hand, they'll be prepared to come home when the time comes.

At the client's home:

As our clients live their lives, our caregivers will be there to record their activity and catch problems before they become unmanageable. We will be there to correct unhealthy behavior, like missed appointments and medication doses, and report signs of potential problems to available case managers and supervisors so problems can be addressed in a timely fashion.

At the Visiting Angels Office:

Our office staff is equipped with the researching skills to identify clients who are at high risk for readmission. We will do all that we can to help them through their medical situations by offering medication and appointment reminders, facilitating medication delivery, and other tasks as needed.
If you have a loved one who is or is going to require senior home health care after a discharge, contact Visiting Angels of Fresno at 559-550-6573 to schedule your free initial assessment and to learn more about or Ready-Set-Go Home program.
Serving Fresno, Clovis and the Surrounding Areas
Visiting Angels
FRESNO, CA
2350 W Shaw Ave #129
Fresno, CA 93711
Phone: 559-550-6573
Fax: 213-985-2519
HCO #104700016