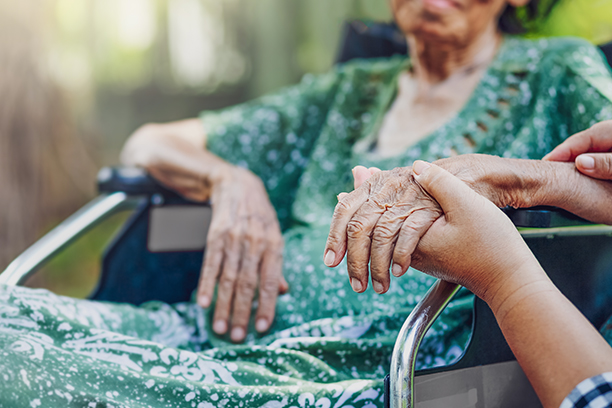 Living Assistance Services in Fresno, CA and Surrounding Areas
Living far from your loved one when they are not well can be a difficult situation. Visiting Angels in Fresno, CA can help provide living assistance services for your loved one since you live far.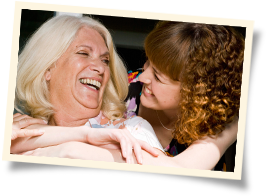 Due to job transfers, retirement, and various other circumstances families often find themselves separated by distance. It's not uncommon for children to be distanced from aging parents or family members. Concerns may arise when a loved one needs assistance with daily tasks, but there are no friends or family members nearby to lend a hand. That is where living assistance services from Visiting Angels of Fresno can help.
Visiting Angels of Fresno is a locally run agency offering long distance services to seniors and the disabled. We step in and lend a hand, offering assistance to aging loved ones and peace of mind to their family members. You can rely on our trustworthy caregivers to treat your parent or family member with the same respect they would give to their own loved ones. In fact, we commonly hear that our Angel companions have become "like family" to their clients.
Living Assistance Services Help with Many Tasks
Long distance services from Visiting Angels of Fresno can provide many types of assistance to your loved one. Are you worried about your loved one's ability to stick to a physician-supervised meal plan? Senior care providers can help with meal planning and preparation. Do you worry about your aging parent's capability to shower or bathe independently and keep up with personal hygiene? Angel companions can help with showering, grooming, and dressing. You don't need to worry about your loved one's ability to live independently when you have assisted living care from Visiting Angels of Fresno.
When your parent or loved one receives living assistance services from us, you want to be kept in the loop regarding their care. You may not live close to your family member but you will always be up to date on what is happening with their care. We place regular phone calls to clients along with stopping by to witness care firsthand. If anything out of the ordinary pops up, you will be notified promptly. Our care keeps you in charge and helps your loved one feel safe and secure in their own home.
Scheduling your long distance living assistance services is easy. Simply tell us when you need care and we will have a qualified caregiver there to help. Whether you are looking for care services on a temporary or long-term basis, throughout the day, overnight or 24 hours around the clock care, we have you covered.
Serving Fresno, Clovis and the Surrounding Areas
Visiting Angels
FRESNO, CA
2350 W Shaw Ave #129
Fresno, CA 93711
Phone: 559-550-6573
Fax: 213-985-2519
HCO #104700016