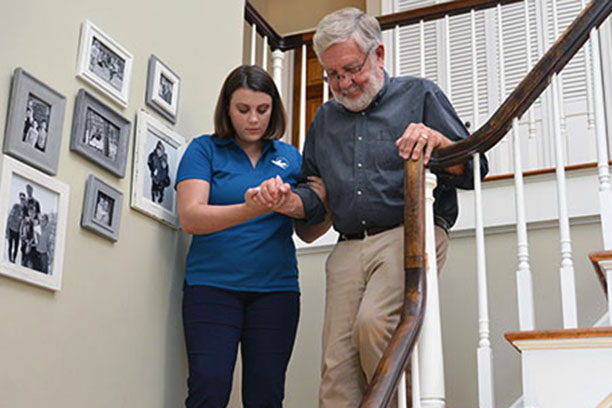 Elderly Care Helps Seniors With Our Fall Prevention Program In Fresno, CA
Learn more about how our elderly care experts in Fresno, CA can help your senior loved one prevent falls in the home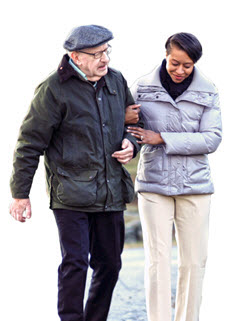 Falls are the second leading cause of accidental death in America. The older adult population accounts for seventy-five percent of falls that result in accidental death. One-third of the older adults who experience a fall that results in a hip fracture and are hospitalized will die within a year. Falls not only affect the quality of life of the individual but also influence the caregiver and family. Health care costs for falls and rehabilitation average $70 billion a year! Even if hospitalization does not occur after a senior falls, the fear of falling becomes apart of their everyday life. When the fear of falling occurs daily, seniors become inactive and lacks confidence. This fear produces a cycle on top of the loss of confidence and inactivity, therefore decreasing the quality of life and increasing the fear of falling.
Dr. Roberta A. Newton, PhD from Temple University College of Health Professions in Philadelphia, PA, has been studying and researching why falls occur and how they can be prevented for many years. From the most overlooked areas of the home to making it easier to navigate through one's home, Dr. Newton has been right on the target indicating points of interest and vulnerability in everyday life. Visiting Angels Fresno Elderly Care has partnered with Dr. Newton to fully utilize all of the in-depth research she and her team have compiled in our everyday caregiving activities.
Since falls are overlooked usually, our goal is to increase public awareness. Are you aware of areas that are unsafe for your loved one? During our initial free elderly care visit, we can show you exactly where the problem areas are. Our free seminars across the country educates interested individuals who are looking to help save their loved one, patients or clients.
Here are a few helpful tips:
Fear can lead to loss of self-confidence and inactivity.
Fear is not only associated with falling down, but also with getting up once having fallen.
Dispel this fear by making their everyday living space easier to manage.
Are assistive devices a part of your loved one's everyday life?
At Visiting Angels of Fresno, fall prevention is one of the most important aspects of elderly care. Recently, our own Debbie Singh had the opportunity to sit down with Jason Hurst of the local Jason & Teri Ann Morning Show to discuss the importance of elderly care and how Visiting Angels of Fresno can help. Take a peek at the video for some tips from Debbie on incorporating fall prevention as a caregiver

You can download our FREE Fall Prevention brochure by clicking here.
Serving Fresno, Clovis and the Surrounding Areas
Visiting Angels
FRESNO, CA
2350 W Shaw Ave #129
Fresno, CA 93711
Phone: 559-500-2102
Fax: 213-985-2519
HCO #104700016