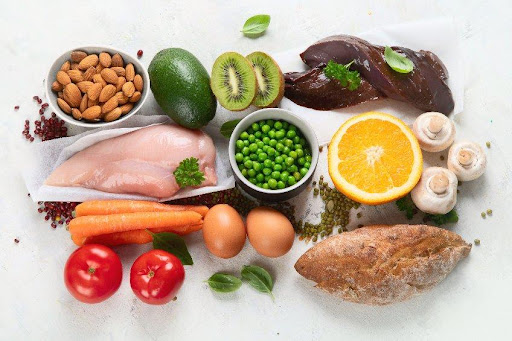 Maintaining a Healthy Liver
According to the American Liver Foundation, more than 100 million people in the United States have liver disease, and even more may have a liver condition without knowing it. If left untreated, liver diseases can lead to liver failure and cancer, making it vital for older adults to take control of their liver health.
What is the liver, and what does it do?
The liver is a cone-shaped organ located in the upper abdominal cavity on the right side of the body. It is one of the largest organs and holds nearly 13% of the body's blood, and is responsible for regulating blood's chemical levels. The liver also creates bile, which helps remove waste. Additionally, the liver plays an essential role in producing cholesterol and proteins to transport fats.
Common liver disease among seniors
Liver disease is a term that encompasses many conditions affecting the liver. The cause of liver disease depends on the type, but most occur because of infections, challenges with the immune system, genetics, or consuming too many toxins.
A few common liver conditions include:
Hepatitis
Hepatitis is inflammation of the liver, often because of infection. When the liver is inflamed, it can affect its ability to function and cause fever, fatigue, nausea, abdominal pain, yellowing of the skin, or dark urine. There are various types of hepatitis, the most common of which are hepatitis A, hepatitis B, and hepatitis C.
Hepatitis A causes a short-term infection and spreads through contact with an infected person's stool. The most common way to contract hepatitis A is by eating food prepared by someone with the disease who did not properly wash their hands.
Hepatitis B can cause a short- or long-term infection and spreads through contact with someone with the condition's blood, semen, or other body fluids.
Hepatitis C can cause a short- or long-term infection and spreads through contact with someone with the condition's blood.
Cirrhosis
Cirrhosis is scarring of the liver, often a result of hepatitis or drinking excessive alcohol. In the late stages of cirrhosis, an individual may experience fatigue, weight loss, swelling in the legs, feet, or ankles, yellowing of the skin, spider-like blood vessels, or easy bruising. Unfortunately, cirrhosis doesn't show signs or symptoms until extensive liver damage has occurred. If left untreated, cirrhosis can lead to high blood pressure, infections, and malnutrition.
Fatty liver disease
When fats build up in the liver, it causes fatty liver disease. It's most common in older adults with type 2 diabetes, obesity, high blood pressure, and certain metabolic disorders. There are two main types of fatty liver disease:
Nonalcoholic fatty liver disease (NAFLD): Some fatty liver buildup causes NAFLD but doesn't lead to liver damage or complications. However, sometimes NAFLD causes inflammation that may lead to fibrosis or scarring of the liver.
Alcoholic fatty liver disease (alcoholic steatohepatitis): Alcoholic fatty liver disease develops when a person drinks excessive amounts of alcohol, damaging the liver as it attempts to break down the alcohol and remove it from the body.
Tips for a healthy liver
While not all liver conditions are preventable, you can reduce your risk for many of them with a few lifestyle modifications.
Limit your alcohol consumption. The liver breaks down alcohol, which it successfully does in moderate amounts. However, excessive alcohol consumption can cause liver damage.
Get a hepatitis vaccine. Talk to your doctor about vaccines for liver-related conditions like hepatitis A and B.
Stay physical and maintain a well-balanced diet. Your weight can play a part in the development of fatty liver disease. Moving your body and eating a healthy diet can help reduce the chances of obesity.
Take medications as directed. Don't take medicines that a doctor has not prescribed, and always take medications as directed. Taking unprescribed medicines can be toxic and cause long-term liver damage.
Connect with a liver specialist. If you have liver disease or a family history of the condition, you should consider connecting with a liver specialist in Gadsden.
Working with Visiting Angels
If you're an older adult living with a liver condition that makes it difficult to care for yourself, the team at Visiting Angels is available to help. Our professional caregivers can assist with various nonmedical tasks like light housekeeping, meal preparation, medication reminders, personal grooming, and mobility assistance.
Our Gadsden office services those in Blount, Marshall, Etowah, and the surrounding counties. If you'd like to learn more about our services or schedule a complimentary consultation, send us a message or call 256.507.0083.