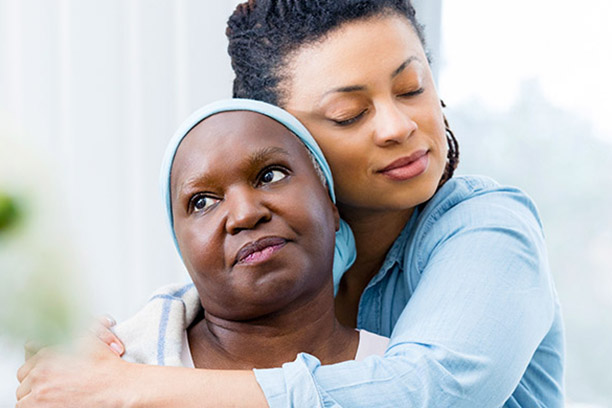 End of Life Care for Seniors in Gadsden, AL
End of life care services from Visiting Angels provide the crucial support during the most difficult time by offering the caring assistance your senior in Gadsden, AL needs
The end of one's life may be a natural completion to a healthy cycle, but it doesn't make it any less difficult to deal with. Today, an ever increasing number of people are choosing to spend their last days at home. Because of this it is pertinent to find the right in-home care for your senior loved one that will be full of the proper compassionate care they need. As important as this cycle is, it is often overlooked in most healthcare programs when it comes to caregiving.
At Visiting Angels Gadsden, we understand the difficulty of this time and why we believe every family should have quality end of life care services during this transition. Making your senior loved one as comfortable as possible, in the comfort of their own home, is our primary goal. And while our service does not qualify as hospice care, we make sure that our caregivers are there to provide a helping hand to those workers as well as to the family in need.
End of Life Care Services Provided
Being given an end of life diagnosis means that some form of specialized care will more than likely have to be provided. Often times, this responsibility falls on close family members, and you may not have the physical or emotion ability to muster this transition all on your own. You may feel stressed and with nowhere to go, but we here at Visiting Angels are here to let you know that we can help.
Knowing that you have the right kind of care for your senior loved one can provide you the peace of mind needed during the final stages of life. Through our Life Care Navigation series of services, Visiting Angels Gadsden, makes sure that you are given all of the support needed to alleviate the stress that comes during this time. Our Practical Care Tips for End of Life program outlines to our caregivers what they are to do to provide the best possible care for our clients and their families.
Following these guidelines allows Visiting Angels to offer a client-focused and personalized array of care services that are specially tailored to our clients' needs. Our caregivers are trained to provide the right non-medical support to alleviate the discomfort that comes during the end of life transition. Help with dressing, bathing, personal hygiene, as well as a comforting presence are just some of the things our caregivers will do to minimize loneliness and anxiety for our senior clients.
To get more information on end of life care services provided by Visiting Angels, feel free to contact our Gadsden, AL office to schedule an in-home consultation today.
Serving Blount, Marshall, Etowah Counties and the surrounding areas
Visiting Angels
GADSDEN, AL
815 Riverbend Dr #A
Gadsden, AL 35901
Phone: 256-507-0083