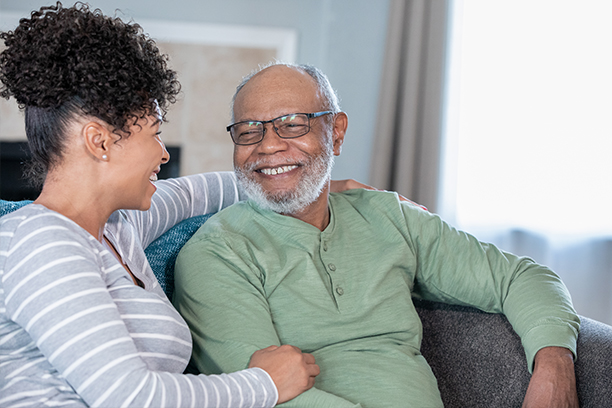 Our Reviews - Greater New Orleans Visiting Angels
Reviews
Dear Ladies of Visiting Angels,
I want to thank you all for your assistance in caring for my mother. Lisa, & especially, Kathleen were very dedicated & caring & made my mother's last few years much happier.
Sincerely,
-- Linda E.
Dear Visiting Angels,
Thank you very much for the donation to "The Cancer Crusaders" in honor of my Dad: your thoughtfulness is very much appreciated. Thank you also for all of your help during my Dad's illness. The "angels" sent to him were terrific especially Annette and Debby (Jane did a great job too). Please thank them for me.
Greatfully your,
-- Kathy L.
I am writing to express my appreciation of the services we received from your Visiting Angels assigned to Betty. I commend you for your staff and want to thank Erica, Stella, and Kellie. These are kind, caring women who did their best to care for my sister, Betty. It is obviously not just a job for these women. They really care and did not hesitate to help of feel that any help they gave to her was too much trouble. Betty was hospitalized after losing consciousness and is now in Chateau de Notre Dame. If at any time in the future we need help, your organization is the one I would contact. Please convey our sincere gratitude to the ladies that you sent to us, they are truly "Visiting Angels".
Thank you so much,
-- Doris L.
Thank you for all your help with my Dad. I literally could not have done it without you. Jasmine & Troy were terrific. They got my Dad through the toughest of times. Y'all truly were angels to us. Thanks again for everything!
-- Marilyn
In April 2009 Visiting Angels ws merely a television commercial to me; however, by the end of April 2009, I realized how valuable your services are. On behalf of my family and our mother, Hazel Pitts, thank you for answering the call in assisting us to make our mother's life during her illness less stressful.
Sincerely,
-- Erol & Elaine C.
The family of Margaret would like to send thanks for the wonderful care, support, & comfort that was given to our dear Aunt. We would especially like to also thank Olivia for her care & comfort of our Aunt. Olivia was absolutely wonderful with her.
Serving Greater New Orleans and the River Region
Visiting Angels
GREATER NEW ORLEANS, LA
1929 Hickory Ave
New Orleans, LA 70123
Phone: 504-737-0522
Fax: 985-764-4004