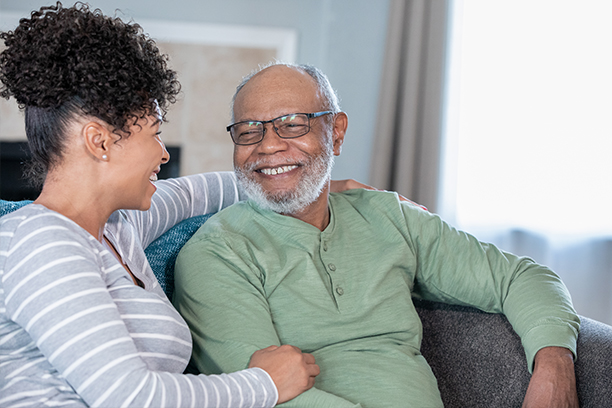 Personal Home Care and Hygiene for Older Adults in Greensboro, NC
Personal Home Care at Visiting Angels Greensboro, NC
It can be challenging for seniors to age while living with physical disabilities or a chronic health condition. In these cases, many seniors will need assistance, like personal home care. This type of home care offers help with unique activities, such as dressing, bathing, and mobility. Seniors receiving this private or personal home care can maintain their independence while living at home. This is a more practical option rather than moving to a care facility.
At Visiting Angels of Greensboro, we understand the importance of being comfortable while aging in place for seniors. In many cases, seniors may worry about losing their independence due to struggling with day-to-day tasks. When this happens, Visiting Angels of Greensboro offers services that allow seniors to age in place on their terms.
What Is Personal Home Care?
Personal Home care is the most often requested and commonly used type of in-home care for seniors living with chronic health conditions, physical disabilities, or difficulties with strength, coordination, and mobility. This type of care includes a combination of tasks and activities created to provide our clients with the safety and comfort they need.
Our team of caregivers can help with other personal home care and daily tasks such as assistance with errands, meal preparation, light housekeeping, medication reminders, and other routine activities.
Personal Caregiving vs. Companion Caregiving
When families seek the appropriate care agency, it can become difficult to tell the difference between the multiple types of caregiving. Typically, families are unaware of the difference between personal and companion care, the two most common types of in-home care.
The most significant difference between these two types of care is how the daily tasks are approached and other physical caregiving forms. Personal care providers offer specific skills and abilities to provide direct assistance while managing their other caregiving duties. Companion caregivers can help with errands and doing light housekeeping; these caregivers cannot assist with daily activities or any different physical needs.
The main differences are why we suggest personal care services to families that need direct physical contact. This care is also best for families looking for help with a chronic health condition, such as diabetes or dementia. If you have a loved one who needs this direct form of care, we suggest companion care services.
How Our Caregivers Help Seniors in Greensboro and Surrounding Areas
Taking care of one's hygiene is important not just because of self-esteem but also to prevent hygienic issues like rashes, odors, and other skin problems that may develop due to infrequent bathing. And when these issues appear, they often come with emotional problems as well.
This does not have to happen to your parent. With our support, they can get all the assistance they need to look good and feel even better.
Our senior home care providers assist with:
Bathing and showering
Dressing and undressing
Grooming
Makeup appliance
Hairstyling
Shaving
Dental care
Toileting and incontinence care
Reach out to our Greensboro, NC, office today to learn more about our senior care services and how we can support your loved one as they age. We are happy to schedule your free consultation, as well!


Serving Greensboro, High Point, Winston-Salem and the Triad Area
Visiting Angels
GREENSBORO, NC
532 N Regional Rd #L
Greensboro, NC 27409
Phone: 336-665-5345
Fax: 336-880-5859