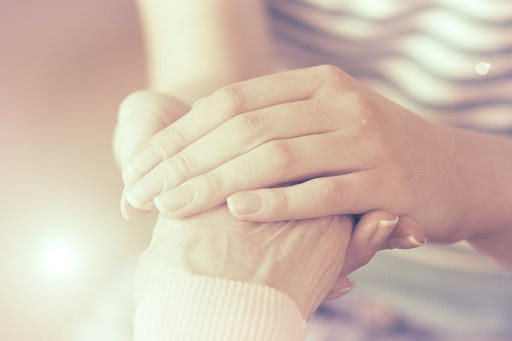 Understanding the Differences Between Palliative Care and Hospice Care
Caring for an aging loved one as their end of life draws near is one of the greatest honors and privileges a family may have. At the same time, caring for an elderly family member with a terminal diagnosis can be a challenge. It's difficult to see a loved one suffer and become a shell of their former self. Fortunately, there are special care options available to terminally ill patients. Palliative care and hospice care both seek to provide compassionate care that aims to ease discomfort and pain.
November is National Hospice and Palliative Care Month. Both are different care options that share the goal of providing comfort. Because of this, it's easy to confuse the two and use the terminology interchangeably. To clarify the differences, here is a brief overview of hospice care and palliative care.
Hospice Care
Hospice care is medical care explicitly intended for patients with a terminal diagnosis. Patients on hospice may no longer seek active or curative treatment. Generally, hospice does not begin until the patient enters the final stages of an incurable illness or near the end of their life. Although hospice care may begin sooner, most patients receive hospice care when they have less than six months to live.

Hospice care is given in benefit periods. Per Medicare, a patient on hospice receives two 90-day benefit periods, followed by an unlimited number of 60-day benefit periods if the patient continues to meet hospice criteria. A medical director evaluates hospice patients on an ongoing basis to determine whether they continue to meet the medical criteria that qualifies them for hospice care.
Some patients who begin their hospice journey actually see an improvement in their condition. This speaks volumes of the quality of care the hospice care team provides. Patients who were once failing to thrive rebound as their medications are adjusted, their nutrition is well-balanced, and their social needs are met on a consistent basis.
Hospice care provides care and support aimed at keeping the patient as comfortable as possible, helping to improve their quality of life in their final months, weeks, or days. They offer pain management, symptom management, emotional and spiritual support, education, and more. You can expect a chaplain to check in from time to time or more often as requested. Some hospice care providers offer alternative approaches to pain management, such as music therapy, aromatherapy, or guided meditation.
Hospice care can be provided in the hospital setting. Most hospice patients prefer to receive care in the comfort of their own home or senior living apartment.
The hospice care team coordinates most of the plan of care for the patient and is responsible for communicating this information with the patient's physician and/or medical care team.
Palliative Care
Palliative care is intended to support the patient at any stage of a life-limiting or chronic illness. A patient does not need to have a terminal diagnosis to benefit from palliative care. In fact, palliative care can coincide with curative treatment for life-threatening illnesses. When patients choose palliative care as they begin curative treatment, palliative care can actually help them manage symptoms or side-effects of such treatment.
At its core, palliative care focuses on symptom management. It seeks to keep the patient calm and comfortable, so they can continue to fight the life-threatening illness as long as they desire. Palliative care helps with pain management and symptom management while acting as another set of eyes and ears to notify the patient's medical care team about any complications they may be experiencing. In addition to the physical support, palliative care patients can expect to receive emotional care, spiritual support, education, and assistance with end-of-life decisions.
Palliative care can be provided in the hospital setting, outpatient palliative care clinics, private residences, or senior living communities.
The palliative care team communicates with the patient's physician and/or medical care team, but they act as a separate entity. The palliative care team focuses on symptom and pain management, whereas the medical care team treats life-threatening illnesses.
Visiting Angels Jenkintown offers both palliative care and end-of-life care as part of our home care services. Our professional caregivers are trained in a philosophy of comfort care that is supportive, compassionate, and comforting. We deliver care regarding the client's overall well-being rather than just performing a set of tasks. We offer a holistic approach to care that caters to each client's physical, emotional, and spiritual needs daily. To learn more about our comfort care services, please get in touch with us today by calling 215-938-7201.