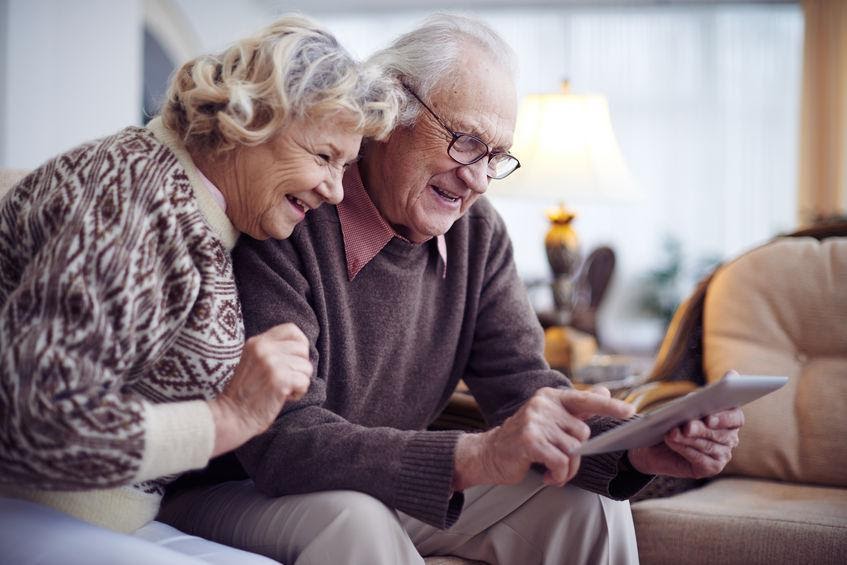 Caring from a Distance
This summer looks a lot different than last as social distancing measures are continuing to open up. While changes are being made, it's still important that you protect yourself and your senior loved ones. As we age, our immune systems can become slower to respond, which increases the risk of illness. Taking the necessary precautions is still just as important as before.
Showing your loved one you care from a distance
As vaccines continue to roll out, families are eager to be reunited. However, being present for your senior loved ones can be a challenge, especially if their immune system is already compromised. Their health may not allow for much freedom when spending time with family members and friends.
With the lingering effects of COVID-19, it's more important now than ever to keep your senior loved ones protected. There are safe ways you can spend time with them this summer, even from a distance.
Shower them with flowers
We all love that feeling we get when we receive a flower delivery. Not only are flowers a thoughtful gift, but they are also easy to pick out. If you know your loved one fancies a particular flower, purchase a beautiful bouquet and have it delivered to them. Be sure to add a digital or paper message from you to further brighten their day.
Give them a call
Did you know that socializing daily can boost brain health in seniors and decrease the risk of dementia? It's true. Socializing has many benefits, including aiding with physical health improvements, maintaining mental health, and improving cognitive skills. Simply talking to your senior loved ones about their day will not only help them but show that you are still there to support them. If you cannot call as often as you'd like, a Visiting Angels Lake Norman caregiver can also be there to offer companionship and a helping hand for your loved one.
Be active in their care plan
While you may not be able to be present for every moment of your loved one's day, that doesn't mean you should be out of the loop. It's important to check in with them and their caregivers often to stay informed on all that is happening with their care. This will leave your loved one feeling secure and cared for, even if it's from a distance. Your support means more than you know.
Send a care package
A care package is something the whole family can have fun putting together! If you're unsure where to start, ask your loved one what they're missing and craft one from there. Some care package ideas can include healthy snacks, candles and lotions, photographs, gift cards for online shopping, handwritten notes and cards, and more! Your loved one will be delighted to receive this special package on their doorstep!
Connect via Zoom or Skype
A virtual call is a great way to connect with your loved ones from a distance. Set up a time to chat and enjoy the time you're able to spend together. A Visiting Angels Lake Norman caregiver can assist your loved one with getting set up on the technology to ensure they are comfortable throughout the process. As these platforms have gained popularity throughout the pandemic, virtual games such as bingo can also be played during calls. We all know that enjoying a little friendly competition is always fun!
How Visiting Angels Lake Norman can support your loved ones
We understand the challenges that come when families live away from their senior loved ones. Our dedicated and professional team of caregivers can bridge the gap in your loved one's care. The safety, health and well-being of our clients is our top priority. We offer various home care services to best meet the needs of each client we serve. To learn more about our services and how we could assist your loved one, please visit us online or give us a call at 704-892-8886.