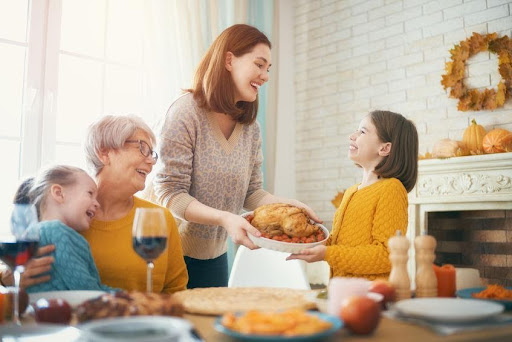 How Visiting Angels Supports Seniors Through In-Home Care
There are plenty of decisions seniors and their families make with age. There are questions around retirement, when to downsize and how best to care for yourself. But when it comes to your comfort and safety in the home, in-home care is an option more seniors turn to each day. There are many tough decisions to make, but deciding on your best care option doesn't have to be one of them.
Benefits of In-Home Care
Many seniors choose between in-home care and assisted living communities or homes. While both can make great options, there are unique benefits to in-home care.
Independence
Hiring a caregiver doesn't mean seniors will lose their independence. Working with a caregiver helps seniors maintain their independence and prolongs their ability to stay at home. A caregiver's primary role is to help around the house through light housekeeping, laundry, or meal preparations. They can also provide personal care, which includes personal grooming, toileting, and mobility assistance. Everything a caregiver does is to help seniors feel safe, healthy, and comfortable at home.
Relieves Family Caregivers
In some situations, a family member may adopt the role of primary caregiver. While it's kind for family members to step in and help, sometimes having a family member as a primary caregiver creates a complicated relationship. Caregiving can feel overwhelming, especially when the caregiver manages a career, family, and social life.
The family can still help with a professional caregiver, but the primary relationship is family, not caregiving. When the family doesn't have to worry if they're doing enough, they can feel at ease knowing a caregiver is meeting their aging loved one's needs and enjoy their time together.
Prevents Hospitalization
When professional caregivers are helping with household tasks and personal care, seniors significantly reduce their chances of injury at home. Caregivers can reduce seniors' chance of falling by carrying laundry upstairs or assisting with the shower. They can also provide medication reminders, and they're around in case of an accident or sudden medical emergency.
If a senior has an illness or surgery that requires a hospital stay, having a caregiver at home can significantly reduce the chances of readmission. Caregivers can't provide medical care such as changing bandages, but they help seniors bathe and remind them to take antibiotics. They can even provide transportation to the doctor for follow-up appointments.
Saves Money
In-home care is often less expensive than other care options because the care provided is customized to the client. For many senior homes, there are hidden costs and fees. There also tends to be less flexibility in care plans, most of which have fixed prices, which means families may end up paying for services they're not using. With in-home caregiving from agencies like Visiting Angels, families won't pay for services they don't need.
Personalized Care
When seniors hire an in-home caregiver, they are the caregiver's first and only priority while in the home. Unlike in a senior community or hospital where caregivers have to look after multiple clients, in-home caregivers solely focus on assisting one client at a time.
When working with a care agency like Visiting Angels Lake Norman, North Carolina, seniors meet with a care coordinator before starting care services. During this initial meeting, the care coordinator will get to know the seniors and understand their needs. From there, the care coordinator will put together a personalized care plan and match clients with a caregiver. The customized care plan is flexible and can change as the client's needs change.
How Visiting Angels Can Help
If you think you or an aging loved one would benefit from in-home care, the team at Visiting Angels Lake Norman would love to help. We offer various customizable care options to fit clients' needs, from companionship and personal grooming to dementia care and end-of-life assistance. Our Lake Norman office serves Cornelius, Huntersville, Davidson, Mooresville, Denver, and the surrounding communities. If you'd like to learn more about our services, you can complete this online form or call 704.892.8886.