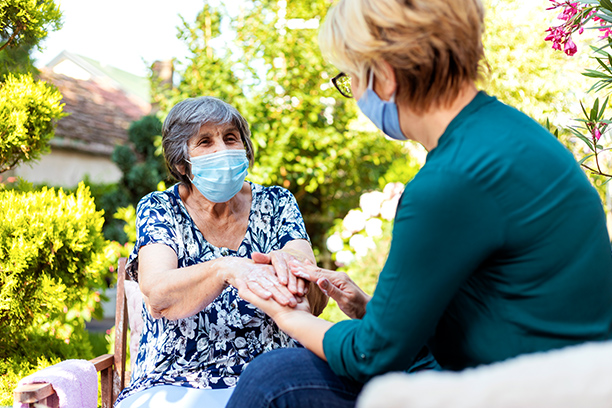 How Transitional Care in Libertyville Reduces Hospital Readmissions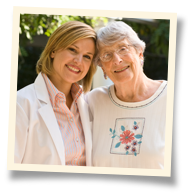 Ready-Set-Go Home with Transitional Care
At Visiting Angels Libertyville, we know that one of the scariest things is when your mom or dad is in the hospital. You not only worry about their health, but you also worry about how quickly they will recover, how much help they'll need at home, and how you will manage it all. We know it is a stressful time. We're here to help with transitional care services.
Easing the transition back home after a hospital stay can help in reducing readmission. Having the support of a professional caregiver allows seniors to focus on their own health and recovery without having to worry about household tasks, making meals, or wondering when the last time they took a dose of their medication was. With transitional care from our office in Libertyville, your loved one will have the support they need to focus on getting better.
How Our Transitional Care Helps Seniors in the Libertyville Area
Sadly, nearly 20% of seniors on Medicare will end up back in the hospital within in 30 days of being released. With the help of one of our caregivers, we can help reduce the chance your loved one will be part of this statistic.
Our team can get started early on while your loved one is still in the hospital. We regularly work with hospital staff to help establish post-discharge plans and offer a discharge planning guide to help family members know what questions to ask. When your loved one returns homes, we'll be there to provide a helping hand. Our non-medical assistance can help in a wide variety of ways including:
Helping with bathing and dressing
Providing medication reminders
Help walking or climbing stairs
Meal and snack preparation
Reminders to drink fluids and stay hydrated
Reminders of doctor's orders and when appointments are approaching
Transportation to follow up and therapy appointments
Help with housekeeping activities and laundry
Perhaps, most importantly, our caregivers can act as an extra set of eyes and ears. Our caregivers will be on the lookout for signs that your loved one may not be recovering as well as they should be. Having professional caregiver assistance also helps to relieve pressure on family caregivers. Caring for a loved one after a hospital stay can be overwhelming and exhausting. We'll be there to provide support, assistance, and a much-needed break.
Help your loved one to have an easier transition home. Call Visiting Angels Libertyville today to learn more about our transitional care services.
Serving Lake County, IL
Visiting Angels
LIBERTYVILLE, ILLINOIS
14048 Petronella Dr #201
Libertyville, IL 60048
Phone: 847-996-0888
Fax: 847-996-0899