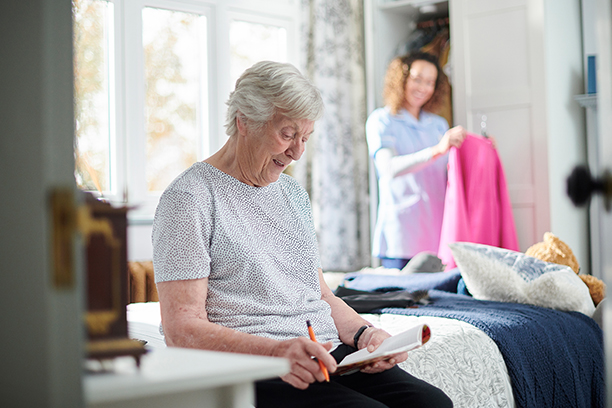 Respite Care in Libertyville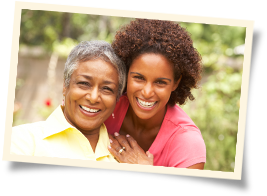 For those who are primary caregivers for their loved ones, Visiting Angels® Libertyville offers respite care services when you need to take time away. With fully customizable care options ranging from temporary to full-time care, we can make sure your loved one will always have the support they need. You'll have peace of mind, knowing that they have a professional caregiver on-hand, while they'll enjoy a friendly face and assistance around the home.
Why Choose Respite Care
Senior care services from Visiting Angels Libertyville aren't just about seniors. They also provide support for you. It's common for primary caregivers to feel stressed and overwhelmed. This can cause health risks and can make it tough for primary caregivers to properly administer care for their loved ones. For families in Libertyville, respite care is a simple, compassionate solution for when you need to take time away.
When it comes to senior care, every person has unique needs. That's why Visiting Angels Libertyville will always tailor our respite care services to fulfill your loved one's needs. Our knowledgeable caregivers can provide a full range of non-medical support, from help with bathing to medication reminders and friendly companionship. We're certified for palliative and dementia care and can help your loved one manage chronic conditions. The care we offer is completely adaptable. So if your loved one's needs change, or they require more hours of support, we can easily offer it.
At Visiting Angels Libertyville, we offer the following, fully customizable types of respite care:
Temporary Care. If you need to step away for a short-term period, such as a vacation or work trip, temporary care services ensure that your loved one has attentive care during this time.
Part-Time Care. Part-time care offers ongoing support for a few hours each week. This is an ideal way to take some time for yourself, while still prioritizing your family member's care.
Support Care. For caregivers who are feeling overwhelmed or stressed, support care means bringing in a trained caregiver to share your care duties and ease your stress.
Libertyville's Choice for Respite Care
At Visiting Angels Libertyville, we know it can be daunting to put your loved one's care in someone else's hands. That's why we always make sure you're completely comfortable with each step of the process. You'll even have final say on your loved one's schedule of care and caregiver. We're proud to be respite care providers for families in Libertyville, Vernon Hills, Lake Forest, Deerfield, Lake Bluff, Mundelein, Gurnee, and Lincolnshire.
Get a free, in-home consultation today. Just call Visiting Angels Libertyville to learn more about bringing respite care services into your home.
Serving Lake County, IL
Visiting Angels
LIBERTYVILLE, ILLINOIS
14048 Petronella Dr #201
Libertyville, IL 60048
Phone: 847-996-0888
Fax: 847-996-0899