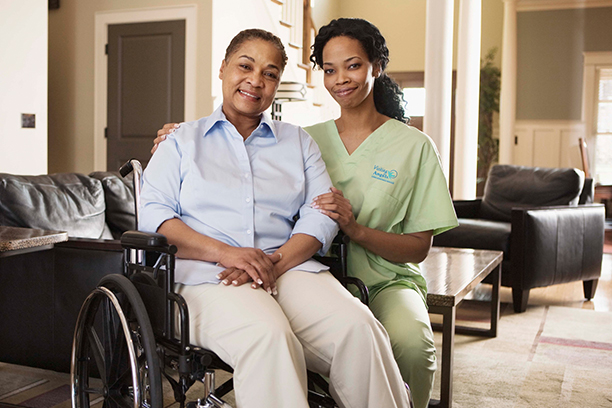 Respite Care in Louisville 
When caring for a loved one prevents you from getting proper rest or tending to your other physical and mental needs, taking a break is essential. It's understandable that you may not want to leave your loved one alone, or that you may even worry about leaving them in the care of another person. Setting up respite care with a professional home care agency such as Visiting Angels® Louisville can give you peace of mind about your choice to take time off. With the knowledge that our care providers are carefully vetted and always uphold high standards of care, you can finally have the chance to rest and recharge.
What is Respite Care?
If this is the first time you're hearing about respite care, or if you have heard the term before but are unsure of its meaning, we can help fill you in. This term generally refers to home care delivered on a short-term basis. These kinds of services can meet the temporary needs of family caregivers by enabling them to step away from the challenges of caregiving for a set period of time. Some family caregivers request professional care visits for a few hours to run errands, while others want days or weeks off to enjoy a vacation or quick get away. In some cases, family caregivers choose to schedule ongoing care visits so they can look forward to a break on a regular basis.
How Respite Care Helps Seniors in Louisville
Respite care is often key to helping family caregivers avoid burnout. While caregiver burnout is frequently overlooked as a serious issue, it can actually have a significant impact on family caregivers and the care they offer their loved ones. When these individuals take the initiative to preserve their own well-being, they are also preserving their ability to continue caregiving.
Here are some of the services we can provide seniors while family caregivers are away:
Help with remembering medication schedules
Cooking meals and cleaning up
Accompaniment on errands and to appointments
Supporting with challenging tasks such as bathing
Offering warm and joyful companionship
Getting Started with Respite Care
To ensure family caregivers in Louisville have all their questions answered before getting started with care, we offer no-obligation care consultations free of charge. Through these initial meetings, we explain how our services can accommodate unique needs and circumstances.
Call Visiting Angels Louisville today to book a respite care consultation in Louisville or a town in the vicinity such as Jeffersontown, La Grange, Lyndon, Middletown, or St Matthews.
Serving Serving Jefferson and Oldham County
Visiting Angels LOUISVILLE, KY
126 S Sherrin Ave
Louisville, KY 40207
Phone: 502-897-6547