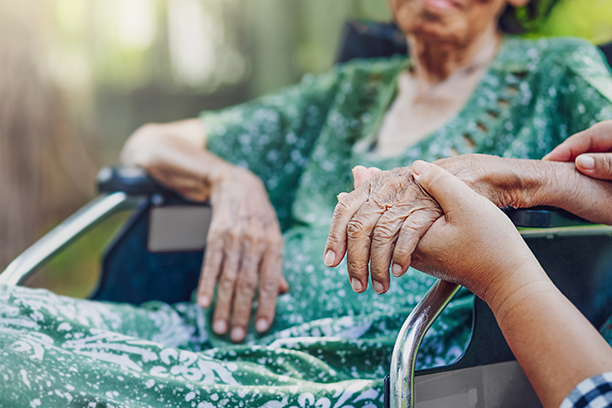 How Visiting Angels Madison is Dealing with the COVID 19 Pandemic.
Visiting Angels Madison recognizes the threat that COVID 19 poses to our clients and our staff. We value each and everyone of you and want nothing more than to be able to guarantee the safety for all.
Unfortunately, with a pandemic where there is no vaccine currently available and knowledge that there can be asymptomatic carriers who could spread the virus, we can not make such a guarantee. We have, though, set up several policies to keep both clients and caregivers as protected as we can.
COVID 19 – What We Ask Of Our Caregivers
Visiting Angels Madison is supplying all caregivers with masks, gloves, and hand sanitizer to be used during visits. Masks and proper, frequent hand-sanitation are required.
We have also provided our caregivers with specific education on COVID 19 and proper preventative measures through online coursework on these topics. Completion of this course is now a requirement for all Visiting Angels Madison caregivers.
A Fit For Duty check is in place that requires every caregiver, before every shift, certify that they:
Are asymptomatic,
Have not been in close contact with someone who has tested positive for COVID-19 without proper protection, •
Have not had unprotected direct contact with infectious secretions or excretions of anyone diagnosed with COVID-19,
Are not under an isolation or quarantine order/advice. If they are unable to clear the Fit For Duty check, the caregiver will not be allowed to treat the client.
COVID 19 – What We Ask Of Our Clients
We require that all clients notify us immediately if they, a member of their household or a visitor to their home experience the symptoms of COVID-19, or learn that they have been in close contact with someone diagnosed with COVID-19.
We also ask to be notified if a client or another member of their household or visitor to their home has been in or through any high-risk areas in the past 14 days.
At the conclusion of all visits, we require caregivers to screen clients for signs or symptoms of COVID-19. If the screen suggests the client may possibly be infected with COVID-19, or is showing symptoms of COVID-19, the caregiver will call the office and the office staff will determine the next steps by contacting client and/or family.
Our hope is that these added steps and checks will help to keep everyone in the Visiting Angels Madison family healthy and cared for. If you have any concerns or questions about our COVID 19 policy, please contact the office at 608-819-0665.
Below is some additional helpful information on COVID 19:
Recognizing Symptoms of COVID 19
According to the CDC, the symptoms of COVID-19 include:
Coughing
Shortness of breath
Fever
Chills
Muscle pain
Headache
Sore throat
New loss of taste or smell
If you develop a fever or symptoms of respiratory illness, such as cough or shortness of breath, call your health-care provider right away.
Protect Yourself and Others from COVID 19
The CDC has the following recommendations to reduce exposure to and transmission of COVID-19:
Stay at home as much as possible and limit outside contact. Home remains your safest place.
If you do leave your home, try to keep at least 6 feet between yourself and others at all times.
Wear a face covering when around others, while continuing to keep a separation of 6 feet.
Frequently clean your hands with soap and water for at least 20 seconds, or by using an alcohol-based hand sanitizer.
When coughing and sneezing cover your mouth and nose with a flexed elbow or tissue, then throw the tissue away immediately and wash your hands.
Avoid touching your eyes, nose, or mouth with unwashed hands.
Avoid contact with anyone with a fever and cough.
To see other recommendations and updates, visit the CDC's page on COVID 19.
Serving Madison, Middleton, Deerfield, Oregon, Sun Prairie and Surrounding Areas
Visiting Angels
MADISON, WI
2001 W Beltline Hwy #103
Madison, WI 53713
Phone: 608-819-0665