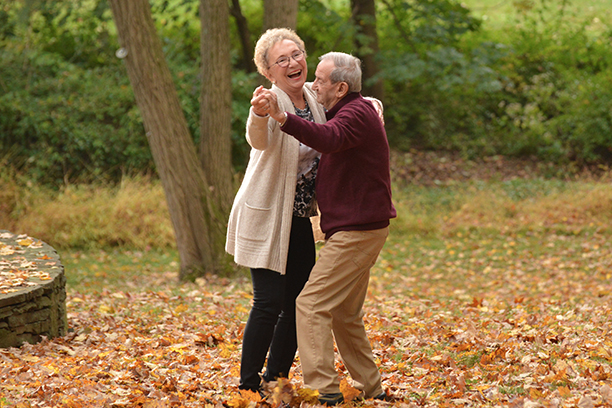 About Visiting Angels
Our Philosophy
Visiting Angels knows there is a significant and growing need for quality in-home care for seniors and adults. We believe that by employing caring, compassionate and experienced caregivers, and providing them with fair and responsive management, we have become the senior home care agency of choice in the Middlefield, CT area.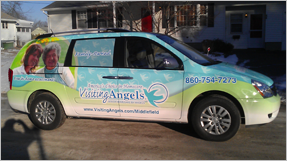 We live in a world that justifies many business practices that are not in conformance with our basic philosophy. We want to change this paradigm and firmly believe that great success can be realized by displaying trust, fairness, honesty, and confidence in how we interact with our clients, staff and everyone else we do business with. One of the things that impressed us most at our first day of training with Visiting Angels Corporate was when Larry Miegs, one of the two original owners, said "If what will really excites you about this business is the amount of money you make, better leave now. Because what should really excite you is how much you're helping your clients!" It was at this moment that we knew we chose the right company!
Our Mission Statement
Visiting Angels of Middlefield, CT, strives to offer senior in-home care to individuals and families of Central Connecticut. It is our goal to become the company everyone wants to work for by employing compassionate, caring and experienced individuals who are responsive to the needs of our clients and their families. We clearly believe that our caregivers are as important to us as our clients and we will treat them with the respect and fairness they deserve. We provide our in-home caregivers with competitive compensation, an inviting work environment, and knowledgeable, trustworthy management and direction.
Our clients are handled with the utmost of care and respect and our service to them is always exemplary. Visiting Angels of Middlefield, CT, has a keen understanding of what clients want from us and will strive to meet those expectations in every way by providing them with experienced and compassionate caregivers, chosen by them. Welcome to Visiting Angels where you "Select Your Caregiver" !
Our Story
Judy and John McGrath, owners of Visiting Angels of Middlefield, were both retired, Judy in 2003 and John in 1993. They were reasonably happy in their retirement, but something was missing. So Judy began investigating other ways of bringing a new purpose to their lives. During this period, Judy's Mom was displaying progressive signs of aging and Judy and her sister Cheryl spent an inordinate amount of time caring for her. Their main objective was to keep her in her home, where she was living with her sister, their aunt, who was also not in good health.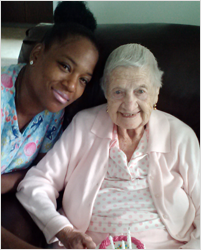 So they investigated bringing a caregiver into Mom's home and realized the importance of being able to give more their time to their husbands, children and grandchildren, while at the same time being given the gift of "peace of mind" knowing that Mom and her sister were in good hands. Over time and witnessing the behaviors of many caregivers and agencies, Judy and Cheryl not only realized the significance and magnitude of the role these compassionate caregivers were playing in their lives, but were also exposed to some very negative behaviors by the agencies they worked for. One in particular didn't pay these caregivers for three weeks, giving one excuse after the other about why. We were outraged, so much so that Cheryl called the office of the Attorney General to report this. So, it stopped.....for a while, anyway. They were torn about what to do or what to tell these workers because while they believed they shouldn't work for an agency like this, they didn't want to lose them either. So these dedicated people put up with this kind of treatment, and the one reason was that they loved the people they were caring for and vowed not to leave them! Judy came away from this experience thinking that she could do it better!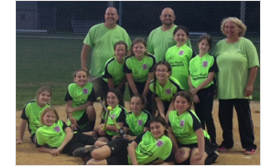 But they didn't give it enough "serious" thought and did nothing......until Todd, Judy and John's oldest son, announced that he had been laid off from his job of 20 years, along with a multitude of others finding themselves caught in the economic crisis of 2008-2009. That was just the push they needed and Judy began a very serious search of home care companies offering franchise opportunities. No surprise that the name "Visiting Angels" has an appeal all its own. And after looking at their website and studying their philosophy and practices, Judy and John made the decision to become a franchise, with Todd and his sales abilities and experience a very principal player.
The rest is history, as they say. Judy, John and Todd are Directors of Operations and Cheryl is our Director of Finance.
"We are having the time of our lives!" says Judy. "I never thought I could feel so fulfilled! There is no doubt in my mind that we really ARE doing it better!"
Call us today for a Free In-Home assessment! 860.349.7016
Visiting Angels provides in-home care, senior homecare, and elderly care in Clinton, Durham, Guilford, Ivoryton, Madison, Meriden, Middlefield, Middletown, Rockfall, Wallingford, Westbrook and Yalesville, CT.
Serving Middletown, Meriden, Wallingford, Central Shoreline, CT and Surrounding Communities
Visiting Angels
MIDDLEFIELD, CT
6 Way Rd
Middlefield, CT 06455
Phone: 860-349-7016
Fax: 860-349-7032
724 Boston Post Rd 2nd Flr
Madison CT 06443
Phone: 203-245-5833