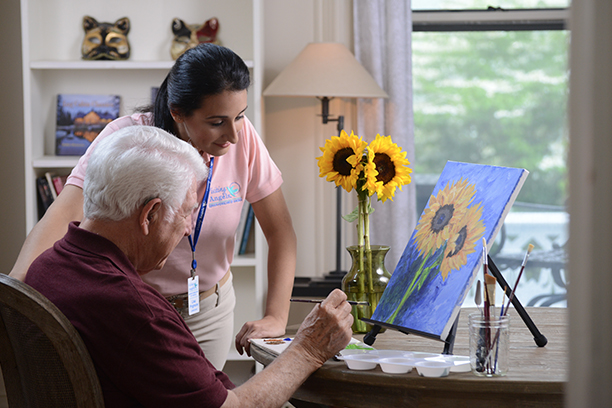 Meet Our Staff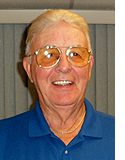 John McGrath: Owner / Director
John married Judy Geremia in 1962 and over a period of 10 years had three sons. During their upbringing, John coached a little league team for nine consecutive years and was also involved in the Boy Scouts organization.
John spent thirty-two years as Quality Assurance Manager for Pratt and Whitney Aircraft, a division of United Technologies Corp. He received a Bachelor of Science degree in Industrial Technology from Central CT State University and a Master of Science Degree in Organizational Management from Central as well.
John also spent three years as CT State President for the Air Force Association and served as Chairman for The Middlesex County Walk America fund raiser for The March of Dimes. He was also a member of the Middlesex Community College Foundation, Middlesex Area Patients' Services, Rocky Hill Veterans Council and was a volunteer at the Special Olympics and the Multiple Sclerosis Super Cities walk.
John and Judy look forward to celebrating their Golden Anniversary this year. In addition to their three sons, they are the proud grandparents of 4 grandsons and 3 granddaughters.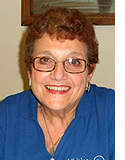 Judy Geremia McGrath: Owner / Director
Judy was born in Middletown and has lived there all her life. Four years after graduating from Middletown High School, she married John McGrath of Portland.
Judy and John had three sons, Todd, Scott and Sean. John was employed at Pratt & Whitney and Judy took on a job at Middlesex Community College which had recently opened and was located just down the street at Hunting Hill Avenue, across the street from then Middletown High School. Their careers began to take off and both quickly realized they should continue their education. While raising three children, both were successful in receiving their undergraduate degrees, Judy with a BS in Marketing from Quinnipiac College, and both then went on to receive a Master of Organizational Management graduate degree from Central Connecticut State University.
As Director of Middlesex Community College's Continuing Education Division, Judy was responsible for generating revenue for the college through a sizeable credit-free program offering a wide variety of occupational as well as recreational courses. She was also responsible for the oversight of the College's off-campus credit and credit-free programs in Meriden and Old Saybrook. In addition to being accountable for complete oversight of the courses, Judy also was responsible for the marketing and financial management of her Division. Judy retired from Middlesex Community College in 2003.
After being retired for six years, Judy decided that she and John needed more to fulfill their lives and decided to investigate franchises dealing with home care. Judy had been caring for her elderly mother for a number of years and became passionate about the benefits of the elderly being able to stay in their own homes. They soon were convinced that Visiting Angels was the best company out there and currently are the owners and principals of Visiting Angels located in Middlefield, CT. Judy is completely enjoying her experience in this capacity, mostly because she is bringing peace of mind to so many baby boomers who are dealing with issues relating to care for their elderly parents.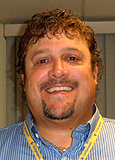 Todd Mcgrath: Owner / Director
Todd is one of the co-owners of Visiting Angels of Middlefield, Ct. He has lived in Middletown, Ct. all his life, and is proud to be partners with his parents John & Judy in this wonderful business! Todd began his career after College by working in the banking industry for many years, and was more recently the Credit Manager for a large wholesale distributor for 16 years, until a layoff forced him to look elsewhere. His Grandmother now 93 years old was the main reason for he and his parents to venture into senior homecare. We are truly loving this business, being able to meet many caring and wonderful people that we've hired as our caregivers, and meeting families regularly that need our services and are so relieved when we explain how much we can help their loved ones and improve all of their lives! This is truly a rewarding career and I sincerely believe that our reputation in the local community will continue to grow stronger as word spreads of our superior personal service that we provide to every single client!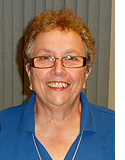 Cheryl Cammarota: Financial Services Manager
Cheryl has been involved in finance all of her adult life. She began her banking career in 1964 and worked at Connecticut Bank & Trust Company for nine years, until she took time off to raise her two children. She resumed her career, working in the Product Support Department of Pratt & Whitney Aircraft for ten years, involved in Engine Warranties.
In 1985, she helped turned the key to a new Computer Company with three associates from Pratt & Whitney. This company, Integrated Custom Software, was very innovative in its time, offering automated backup for Wang Software. She was the Marketing Manager and traveled frequently, introducing this product throughout the United States, including Alaska. By the time she left, three years later, the company was extremely successful with clients like Goldman Sachs, and the United States Veterans Administration.
In 1988 she and her sister took on the challenge of yet another new business, a cafeteria- style restaurant. Although this too was successful, after three years, she decided that it was time to return to her original calling, banking.
She spent the next 17 years with Bank of America, Managing a Banking Center and presiding over a staff of 15 employees. In 2011, she retired from Banking and assumed responsibilities as Finance Director at Visiting Angels in Middlefield, CT. where she is currently very happily employed.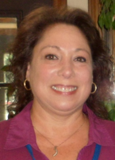 Abby Fortin: Executive Office Coordinator/Client Services
Abby comes to Visiting Angels with an extensive background in sales and customer service. After spending 20 years as a sales rep for a large copier company, she left to go to a PPO Network where she was responsible for recruiting physicians and hospitals into the network. In her nine years there, she thoroughly enjoyed the client contact and customer service aspects of the job and honed her administrative abilities as well as her attention to detail.
In October of 2010, she came to work for Visiting Angels and is responsible for scheduling as well as other important administrative functions. Clients, caregivers, and anyone seeking help and needing more information about home care will most likely speak to Abby, Visiting Angels' first contact person, who will responsibly assist them and get answers to their questions.
Serving Middletown, Meriden, Wallingford, Central Shoreline, CT and Surrounding Communities
Visiting Angels
MIDDLEFIELD, CT
6 Way Rd
Middlefield, CT 06455
Phone: 860-349-7016
Fax: 860-349-7032
724 Boston Post Rd 2nd Flr
Madison CT 06443
Phone: 203-245-5833