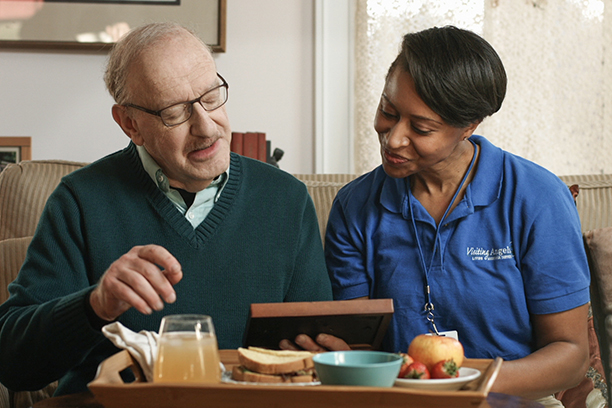 The 'Gram' Geremia Story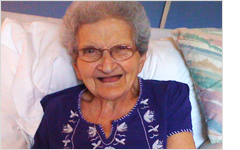 Connie "Gram" Geremia continues to be our family's matriarch. In fact, it was because of her that we decided to become a Visiting Angels franchise….a decision that continues to bring us tremendous rewards in being able to assist the elderly in our communities and bring peace of mind to their families.
While enjoying the comfort of being in her home, despite her advancing dementia, Gram brought delight and a wonderful sense of humor to the caregivers who were assigned to her while continuing to be a major part of the family's "Sunday at Gram's" tradition. She spent the best part of her life creating delectable meals and gourmet desserts, and her traditional Italian delicacies will never be the same, despite the fact that her recipes continue to be shared by all members of the family.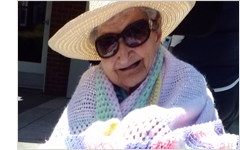 Gram's dementia and physical limitations forced her daughters Judy and Cheryl to make the very difficult decision to admit her to a convalescent facility. She is visited each and every day by family, who are overjoyed that she is content and happy there. Her "magic medicine" is her music, which puts her in a world of pleasure. There isn't a staff member there who doesn't know that "Connie's music must be on always!" And when there is a music program there, everyone at the facility is amazed by her enthusiasm and participation….despite her advanced dementia, she knows all the words to the songs! They always make sure Gram is present to liven up the place. Gram continues to bring joy….not only to her family, but to everyone who is in her world! God willing, her family will help her to celebrate her 95th birthday in November.
Serving Middletown, Meriden, Wallingford, Central Shoreline, CT and Surrounding Communities
Visiting Angels
MIDDLEFIELD, CT
6 Way Rd
Middlefield, CT 06455
Phone: 860-349-7016
Fax: 860-349-7032
724 Boston Post Rd 2nd Flr
Madison CT 06443
Phone: 203-245-5833