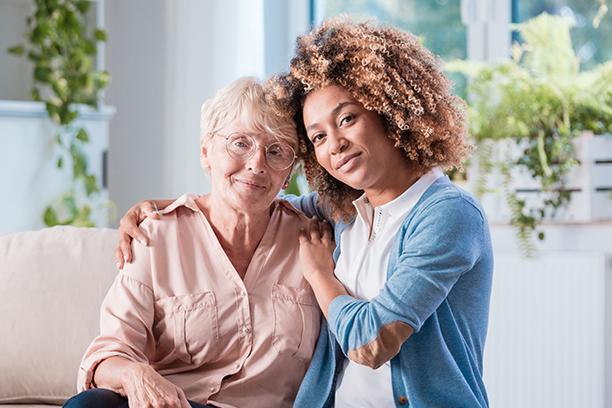 Smooth Transition
As a provider of Title 19 services for the state of ConnectIcut, Visiting Angels of Middlefield & Madison, Ct. presents a seamless transition from private pay to state-supported services for elderly home care. Clients who are in a spend-down position will receive excellent private home care from Visiting Angels of Middlefield & Madison, Ct. and when the Title 19 approval becomes effective will enter into the state-supported care with NO REMOVAL OF SERVICES from one agency to another, or any change in the caregivers who began the home service under the private pay, and who has already developed a relationship with the care recipient. Nothing will change, and the transition will be free of any disruption with no emotional or chaotic hardship.
Visiting Angels of Middlefield & Madison, Ct. enjoys an excellent five-year reputation with the Agency on Aging of South Central CT and Connecticut Community Care, Inc., both of which provide Title 19 home care services for the elderly under the CT Home Care Program.
We can also help clients who have not yet begun the Title 19 process and are looking for information on how to get started. We can be of great assistance by answering most questions about the approval process and/or referring them to Agency personnel with whom we have an excellent working relationship.
Call us at 860-349-7016 and let us help make this normally emotionally-draining and demanding changeover from private to state-supported home service for your loved one completely flawless and invisible. We're here to make that happen for you!
Serving Middletown, Meriden, Wallingford, Central Shoreline, CT and Surrounding Communities
Visiting Angels
MIDDLEFIELD, CT
6 Way Rd
Middlefield, CT 06455
Phone: 860-349-7016
Fax: 860-349-7032
724 Boston Post Rd 2nd Flr
Madison CT 06443
Phone: 203-245-5833