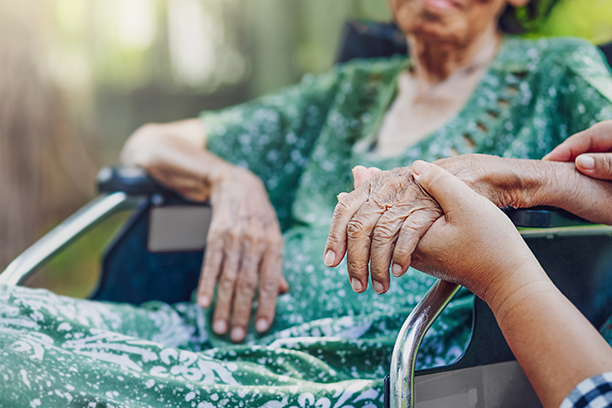 How to Get Started with In-Home Care in Poway
If you're already overwhelmed by your loved one's needs for support, you shouldn't have to go through a daunting process to get started with in-home care. At Visiting Angels® Poway, we appreciate how stressful it can be to care for a loved one. We offer personalized home care services that are simple to arrange and can be adjusted over time to meet changing needs.
All it takes is a phone call to our care agency to set up a free consultation. We'll answer all your questions during this visit and begin creating a customized care plan based on your loved one's needs and preferences. Then, we'll take the final step of matching them with a compatible caregiver from our team of professionals.
About Your Consultation on In-Home Care in Poway
Is your mind spinning with questions about how in-home care works? We'll answer each one as part of your no-cost, no-obligation consultation. Our mission is to ensure you have all the relevant information you need to make care decisions with confidence.
Speaking with you and your loved one doesn't only give us the opportunity to address your concerns. It also allows us to learn more about your loved one's daily routines, care requirements, and lifestyle. This information plays a crucial role in building their care plan and selecting their caregiver.
Many of the topics we'll cover during this conversation fall into the following categories:
Physical care needs. We'll learn more about the specific activities your loved one struggles with. Then, we'll explain how a caregiver can assist with light household chores, homemaking tasks, personal care, mobility, and more.
Emotional and social needs. We offer compassionate care that helps seniors feel supported and enables them to engage in their favorite pastimes and social activities.
Logistics and scheduling. We'll touch on logistical details ranging from home access for caregivers to rescheduling care visits. We'll also outline your family's preferred schedule of care.
Matching Your Loved One with an In-Home Care Provider at Visiting Angels Poway
The final step in the process of arranging care is to find a caregiver who suits your loved one's unique situation. We'll take personalities and scheduling compatibility into account, as well as the skills and strengths needed to deliver the specific services on your loved one's care plan.
We always want you to have confidence in the quality of care your loved one is receiving. That's why we let you have the final say in who delivers their care. Should you ever feel uneasy about our initial pick, we'll immediately choose a replacement.
Learn more about getting started with in-home care in Poway, San Diego, or a nearby community today by calling Visiting Angels Poway to request a free consultation.
Serving Poway, Mira Mesa, Scripps Ranch and Rancho Penasquitos
Visiting Angels
NORTH SAN DIEGO, CA
7960 Silverton Ave #204
San Diego, CA 92126
Phone: 855-86-ANGEL
858-566-9020
374700317