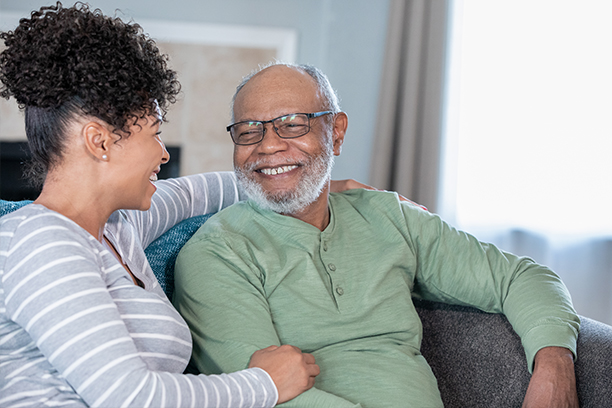 We're Proactive
Proactive Living Assistance Services in San Diego
Going above and beyond isn't something that most people expect from living assistance services. Most families are happy to find a caregiver who meets their loved one's needs. How much better would it be if they could find living assistance services that exceeded their expectations for quality care? At Visiting Angels San Diego, we strive to always go above and beyond the call of duty to provide proactive living assistance services that anticipate our client's needs.
One of the ways we help our clients and their families feel at ease with our living assistance services is to provide regular follow up checks. The service coordinators from Visiting Angels San Diego will check in with your loved one frequently. They will call the home and even stop by and visit. During these visits our service coordinators are checking on the quality of living assistance services our caregivers are providing. They also want to ensure your loved one is comfortable with their caregiver. If we see anything out of the ordinary, we will address these concerns immediately.
At Visiting Angels San Diego, we believe in open lines of communication. Both our caregivers and office team will reach out to authorized family members to discuss concerns related to your loved one's health and our living assistance services. If our caregivers see a need that is not being meet or if they believe there has been a change in your loved one's health, they will discuss it with you.
Communicating with our client's and their families is extremely important to us at Visiting Angels San Diego. We know you sometimes need to change your living assistance services schedule. Sometimes you need to add services to your loved one's care plan. Sometimes you just have questions about the living assistance services being provided. We encourage you to call our office anytime you have a question or concern. We do our best to answer every call as it comes in. If you have to leave a message, we'll call you back within 15 minutes. We know your time is valuable. We'll be as responsive as we can to your needs.
Find out why families from Mira Mesa to Poway trust Visiting Angels San Diego for living assistance services. Call our office today.
Serving Poway, Mira Mesa, Scripps Ranch and Rancho Penasquitos
Visiting Angels
NORTH SAN DIEGO, CA
7960 Silverton Ave #204
San Diego, CA 92126
Phone: 855-86-ANGEL
858-566-9020
374700317