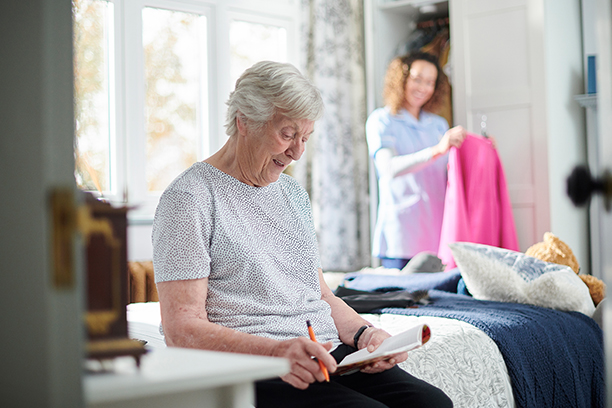 Home Care Providers in Fayetteville
Are you looking for home care providers for your aging loved one in Fayetteville, AK? Consider the professionals at Visiting Angels® Northwest Arkansas. As a provider of non-medical and specialty home care services, we can help your loved one overcome a wide range of age-related challenges, all while ensuring they're cared for comfortably, at home, by a compassionate team of Angels.
Why We're Fayetteville's Choice for Home Care Providers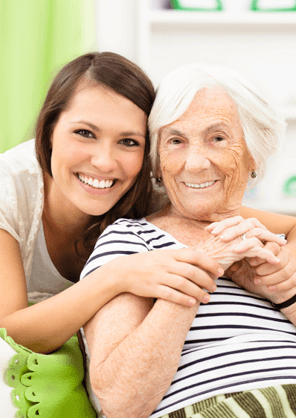 At Visiting Angels Northwest Arkansas, we understand that many families wish they could provide their loved one with much-needed care and attention. However, due to life and work obligations, that's often not realistic. When you're facing this situation, our Fayetteville home care providers can help. They are dedicated to meeting your loved one's unique care needs today, tomorrow, and in the years to come.
As Fayetteville's choice for home care providers, Visiting Angels Northwest Arkansas can help your aging loved one in a variety of important ways. For instance, we provide services that include help with bathing and hygiene, mobility, cooking and light cleaning, errands, and more. Beyond that, we strive to care for the whole person. That means our home care providers in Fayetteville are there to meet your loved one's social and emotional needs, with plenty of warmth and compassion.
It's this more holistic approach to delivering care that leads families in areas including Fayetteville, Rogers, Bentonville, Springdale, and Bella Vista to consistently choose our home care providers. They know their loved one is in the best hands possible, receiving support, help, and attention from professionals who truly care about their well-being.
Learn More About Our Home Care Services & Providers
Whether you're ready to move ahead with our home care providers in Fayetteville, or you're simply interested in learning more, we encourage you to set up a free consultation with Visiting Angels Northwest Arkansas. It's our way of finding out about your loved one's care needs and making recommendations on how we can best help them. At the same time, you can ask questions about the services we offer and learn more about specific ways our home care providers can assist your aging loved one in their Fayetteville home.
Getting started with home care providers in Fayetteville is as easy as calling Visiting Angels Northwest Arkansas today. Our home care providers are available to serve your loved one in Fayetteville, Bella Vista, Bentonville, Springdale, Rogers, and other nearby AK communities.
Serving Lowell and Northwest Arkansas
Visiting Angels
NORTHWEST ARKANSAS
213 W Monroe Ave #D
Lowell, AR 72745
Phone: 479-419-9495
Fax: 479-419-9498