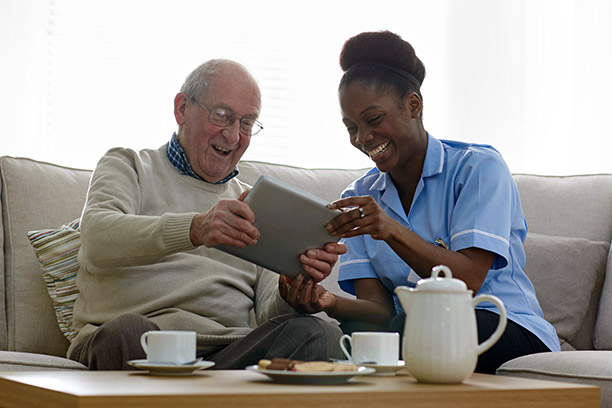 Alzheimers Care Services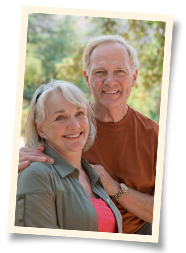 A diagnosis of dementia or Alzheimer's is a life changing event; not just for the individual, but for their family as well. A diagnosis of Alzheimer's or dementia comes with many questions about how to cope with the changes that are on the horizon. The acknowledgement that Alzheimers care services will be needed can be a difficult one.
You don't have to face a future with dementia or Alzheimer's alone. Visiting Angels Pittsburgh can help you and your family through this difficult time. We are a non-medical, homecare services agency serving families in Pittsburgh, the South Hills and Southern Allegheny County. We can help your family find answers to questions regarding Alzheimers care services and the assistance you will need.
Our team of dedicated professionals will work closely with your loved one, your family and your medical professionals to understand the scope of your loved one's needs. Together, we will develop a plan for Alzheimers care services that will provide the level and scope of care required. As the illness progresses, we can adjust your loved one's care plan to incorporate any additional needs or concerns you have.
Working closely with the Alzheimer's Foundation of America, we have developed an advanced training program for our caregivers who wish to work with those in need of Alzheimers care services. This program allows our caregivers to obtain the special skills needed to provide superior care for those with Alzheimers. With additional training, our caregivers are able to provide those in need of Alzheimers care services with optimal care for their individual situation.
With Visiting Angels Pittsburgh, you can be certain your loved one will receive the level and scope of care they require. From respite care for your family caregiver to around the clock Alzheimers care services, we have the trained, professional staff available to assist your family. Our dementia and Alzheimers care services are available weekdays, weekends and holidays to ensure your family has coverage whenever it is needed. Simply let us know how we can help you to best care for your loved one and our team will be by your side.
To learn more about our dementia and Alzheimers care services, please contact our Pittsburgh office today. We look forward to helping your family find the best Alzheimers care services possible.
Serving Pittsburgh, Southern Allegheny County, Fayette and Greene Counties
Visiting Angels
PITTSBURGH, PA
4146 Library Rd Suite 6
Pittsburgh, PA 15234
Phone: 412-343-1515
Fax: 412-343-3998