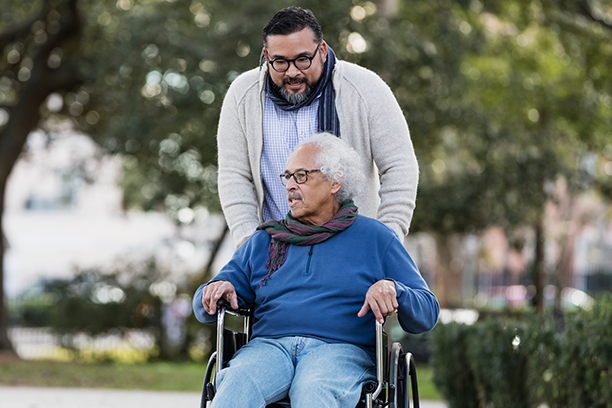 Visiting Angels Reviews Pittsburgh PA
"I received a call from Mrs. L this morning who had the most wonderful things to say about the care giver you sent last night. They would like to have her back again tonight ,and want to use your agency until the hours are used up.
Thank you so much."
--- R.S . Licensed Social Worker
My parents are so very pleased with the caregiver you assigned.
She is outstanding. My parents were very resistant to help and now they can't be more happy.
--- MKG
I can not stress enough how wonderful Visiting Angels has been with my Dad. We could not have done it without you. Thank you all for all you do.
--- MR
"You have been great with my cousin! We have used other companies in the past, but none compare to Visiting Angels. Your caregivers have been wonderful, and the office staff is great with communication. I will have no problem referring you to anyone!"
--- NH
We really appreciate the updates we get from your office in regards to our loved one. We have had issues with follow-ups from other companies. I have been in Healthcare for over 30 years and will definitely recommend your company.
--- NH
We are very happy with Visiting Angels. My father said the caregiver was very nice and attentive to his needs. Thank you all so much.
--- JS
I would recommend your Visiting Angels office to everyone. You have been absolutely wonderful.
--- GM
Please convey our thanks and appreciation to the Angels who helped my mom.
Thank you
--- CC
I want to thank you, your organization, and all the caregivers who looked after my sister. May God bless you and your organization for all the good that you do.
--- TG
Caroline died late last night. Her Visiting Angels made her life during the last several years so much better than we thought possible. They loved her and she loved them. Thank you for your efforts to support my mother. We will never forget, nor can we thank the Angels enough for all that they did.
--- Linda and Roger Z.
To Visiting Angels
Can't thank you enough for making it possible for Mom to come home and spend her last few days surrounded by her family in that loving environment. We are forever grateful. Thank you
--- The Powell Family
Serving Pittsburgh, Southern Allegheny County, Fayette and Greene Counties
Visiting Angels
PITTSBURGH, PA
4146 Library Rd Suite 6
Pittsburgh, PA 15234
Phone: 412-343-1515
Fax: 412-343-3998