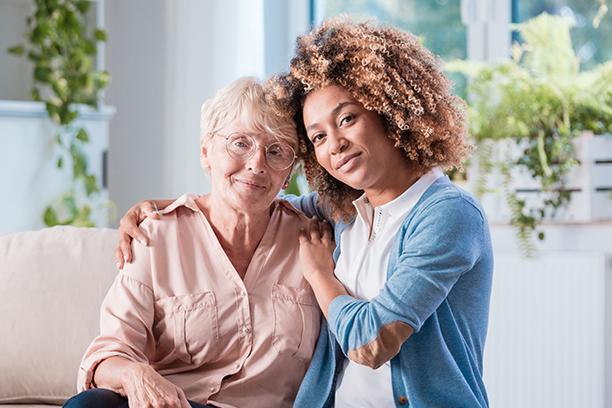 Visiting Angels is Proactive About Private Home Care in and Around Pottstown, PA
Visiting Angels' Private Home Care in Pottstown, Sanatoga, Chester Springs, and Nearby Areas
Private home care services should provide your loved one with the care they need to remain in the home they love. There is nothing more disruptive than having to move from your comfortable home when you are not feeling your best. Moving to a new home can be challenging during the best times of your life, but when you are elderly, sick or confused, a move can be devastating. Visiting Angels of Pottstown provides private home care services so your mom, dad, aunt, uncle, sister or brother can remain at home where they are most comfortable.
Our private home care services are provided by experienced caregivers who understand the importance of providing quality care with compassion, dignity and respect. You can trust our caregivers to treat your loved one with the same care and respect you would. We believe in treating each of our clients like family. Providing assisted living services with a special touch is what we do each and every day.
In order to ensure our clients receive the best possible assisted living services, we are committed to a system of proactive care. Our proactive assisted living services begin by matching your loved one with a caregiver who has the skills to care for them. You and your loved one will be an active part of the process of choosing a caregiver. You will have the opportunity to meet with potential caregivers and choose the one you believe is the best fit for your family.
Another way we provide private duty home care services is to keep the lines of communication open at all times. Our caregivers and office staff will be in regular communication with each other and with your family to discuss the care being provided. We also have a system of follow up and monitoring that includes frequent phone calls and at home visits. This system of monitoring helps us to ensure your loved one is well cared for and that they are getting along well with their caregiver.
We also empower the at home assisted living services provider caring for your loved one to follow up with our office or your family if they notice any changes in your loved one's health or well-being. They have the skills and training to notice even the smallest changes in your loved one's demeanor. If they see any changes they will check in with our office and/or your family immediately.
Please call today to learn more about our private home care services for families in the Pottstown area.
Serving Pottstown, Sanatoga, Chester Springs, Gilbertsville, Neiffer, and the Surrounding Area
Visiting Angels
POTTSTOWN, PA
2129 E High St
Pottstown, PA 19464
Phone: 610-906-1924