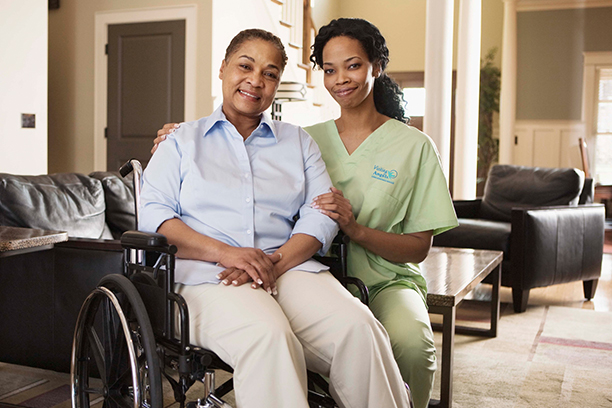 Visiting Angels is One of the Leading Senior Care Providers in Greater Pottstown, PA
Learn How Visiting Angels of Pottstown's Senior Care Helps Elders in Pottstown, Sanatoga, Chester Springs, Gilbertsville, and Surrounding Areas
We are Doris and Alycia Wertman and we are the owners and directors of Visiting Angels of Pottstown. We provide senior care to in Pottstown, Sanatoga, Chester Springs, Gilbertsville, and the surrounding area.
We are a mother-daughter team and bring our compassion, love, and respect for the elderly with us, along with our business acumen.
We proudly provide services in Montgomery, Northern Berks, and Chester Counties in Pennsylvania.
Doris, who has always been an entrepreneur, has over 20 years of business experience. She ran several businesses throughout the years and was the proud owner of American Maid Cleaning.
Professionals in Schwenksville, PA for 18 years.
Alycia graduated with her Bachelor of Science degree in Psychology from Liberty University. She went on to work with teens with psychological and behavioral disabilities for several years.
With their strong faith and loving family ties, they were drawn to the philosophy of Visiting Angels of Pottstown. They had a mutual desire to be of assistance to seniors at this important juncture in their lives. "We wanted to be able to help them avoid the trauma of leaving their comfortable homes and at the same time provide the quality care they need. We found this to be the perfect avenue to be able to reach out and fill that need in a loving and supportive manner."
Providing home care to seniors in Pottstown, Chester Springs, Gilbertsville, Schwenksville, Fleetwood, Spring City, and Kutztown, PA.
Caregivers Are Practically Part of The Family
It is crucial to take note that once you hire one of our home health care providers, you are welcoming a potential new member of your family. We can help take care of your loved one but also provide them with friendly companionship and assistance. Moreover, we can also provide you with respite care on top of the senior care so that you can take a rest and gather all your strength.
Because you will develop a tight bond with your loved one's care provider, it is important that you get to know them. For instance, getting to know the Pottstown office will allow you to get insider's tips on how you can hire the best senior caregivers to take care of your loved ones.
You will also be able to understand their ministry. Most families want to provide comforting and quality care to their loved one right in the comfort of their home so that they will never have to go through the stress of moving into a nursing facility.
It Connects You to A Network of Caregivers
Perhaps one of the biggest benefits of getting to know your loved one's caregiver is that they can connect you to our network. This means that it will be easier for you and your family all over the country to be able to be connected to qualified care providers. This gives you access to the best senior care and care providers for your loved one.
To learn more about our non medical home care, contact us today to schedule your no-cost, in-home assessment!
Serving Pottstown, Sanatoga, Chester Springs, Gilbertsville, Neiffer, and the Surrounding Area
Visiting Angels
POTTSTOWN, PENNSYLVANIA
2129 E High St
Pottstown, PA 19464
Phone: 610-906-1924