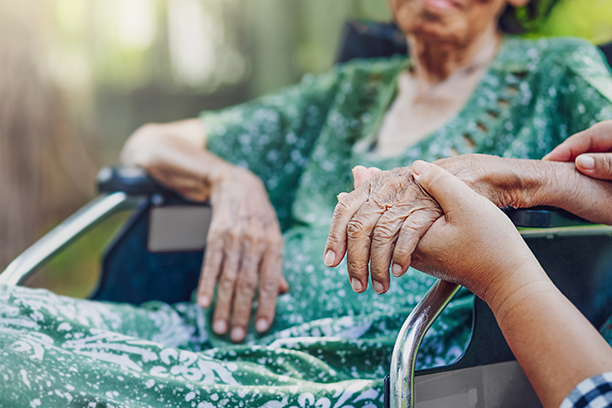 What is Home Care from Visiting Angels of Pottstown, PA?
Home Care from Visiting Angels of Pottstown Allows Your Loved One to Remain Independent at Home
The beauty of taking care of your sick loved one these days is that you have a wide array of home care services. But what is home care? This refers to providing care to your loved one right in the comfort of their home. But while this is becoming a more convenient option, many people are still apprehensive with this service. Visiting Angels of Pottstown, PA has the resources to help!
Common Concerns
There are several concerns surrounding companion care services. If this is your first time receiving services, you might have some concerns such as the arrangement of care that will be provided to your loved ones. Will the caregivers provide services for only a few hours a day, during the weekends, or will it be a stay-at-home arrangement? Another concern is how will the caregivers respect the dynamics of your home and how will they handle different types of personalities?
How Our Services Work
With all the questions concerning our respite care, it is important to understand how this works. Before you look at the big picture, it is crucial to take note that everything starts with a consultation. Once you hire a caregiver to provide your loved one with care, you need to consult with them. During your consultation, Visiting Angels care coordinators will be briefed with the scheduling, cost, and types of care that they will provide. Once you are satisfied with the consultation, we can then schedule a house visit where your caregiver will get to know your loved one and create a personalized care plan that will fit the needs of your loved ones.
How Visiting Angels of Pottstown Can Help
Receiving care from Visiting Angels is the best thing that you can do for your loved one. What makes us stand out from the other agencies is that we can regularly coordinate a caregiving meeting to update what your loved one needs. We can also adjust the care plan and routines based on our monitoring and communication with the clients and their family. Visiting Angels of Pottstown, PA provides an interactive approach when providing the needs of their patients. It's easy to get started with our home care assistance, all you have to do it call our agency and our care coordinator can set up a free, in home assessment.
Serving Pottstown, Sanatoga, Chester Springs, Gilbertsville, Neiffer, and the Surrounding Area
Visiting Angels
POTTSTOWN, PA
2129 E High St
Pottstown, PA 19464
Phone: 610-906-1924