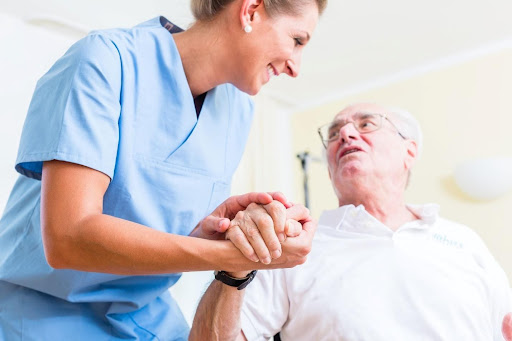 Providing Care to a Loved One with Lung Cancer
No one wants to imagine their loved one developing lung cancer, but unfortunately, lung cancer is one of the most common cancers in the United States. According to the American Cancer Society, doctors have diagnosed more than 235,760 new lung cancer cases in 2021 so far. If you find yourself caring for a loved one with lung cancer, know you're not alone, and there are steps you can take to prepare yourself to provide the best care to your loved one.
Understanding Lung Cancer
Lung cancer starts in the lungs, and if left untreated, can spread to other areas of the body. There are two main types of lung cancer: small cell and non-small cell. Symptoms of lung cancer include a cough that worsens and won't go away, chest pain, shortness of breath, coughing up blood, unexplained weight loss, and wheezing. Doctors commonly diagnose lung cancer in those 65 and older. Smoking is by far the leading cause of lung cancer related to nearly 80 percent of diagnoses. Additional risk factors include secondhand smoke, air pollution, or exposure to chemicals.
Caring for a Loved One with Lung Cancer
Learning your loved one has lung cancer is an emotional situation, but it may require you to step up and act as the primary caregiver. Follow these tips to help you provide the best care for your loved one.
Educate Yourself
When your loved one is first diagnosed, their doctors will likely provide them with many resources about lung cancer, treatments, and recovery. Your loved one might feel overwhelmed trying to cope with cancer while also educating themselves. Help unload some of the stress by educating yourself about lung cancer with them. If you can understand the basics of lung cancer, you can help your loved one navigate the treatment and recovery options.
Offer Assistance
As lung cancer progresses, your loved one may need assistance around the home. Ask your loved ones what they need and do what you can to make them comfortable. If your loved one is not the type of person who is comfortable with asking for or accepting help, do your best to anticipate their needs. For example, if you notice laundry piling up at home or their fridge is empty, do their laundry or bring groceries the next time you visit. Also remember, your loved one may not want help right away. If they're pushing you away, understand they're going through something new and scary, and they may need time to accept and digest their diagnosis.
Show Compassionate and Empathy
Learning you have cancer is an emotional rollercoaster. Understand your loved one may experience a range of emotions throughout cancer. If your loved one is expressing anger or sadness toward you, don't take it personally. Instead, show compassion and empathy and let them express themselves.
Focus on More Than Cancer
Yes, your loved one has lung cancer, but they're still the same person they were before the diagnosis. Try not to fall into the trap of only thinking and talking about cancer and encourage your loved ones to live their everyday life as much as possible. Make sure they're still seeing friends, partaking in hobbies, attending family functions, and eating nutritious meals. There might be days when they're not feeling up to certain things, but the more they can stay involved in everyday life, the better their mood and the easier it'll be for them to navigate the cancer-related parts of their day.
Ask for Help
It's selfless to want to provide care to a loved one with lung cancer, but it's also okay if you need help. No one expects you to have all the answers, and it's not on you to make your loved one better. Sometimes, the best thing you can do for your loved one is to take care of yourself and reach out for help when you need it. Talk to other family members or friends and ask if they're willing to help your loved one. If you don't have friends or family nearby, consider hiring a professional caregiver, such as those employed through Visiting Angels.
How Visiting Angels Can Help
If you or a loved one is living with lung cancer and needs assistance around the home, the team at Visiting Angels Powder Springs can help. Our compassionate caregivers can perform non-medical tasks such as light housekeeping, meal preparations, medication reminders, personal grooming, transportation, and more. Our Powder Springs office serves those in Marietta, Austell, Powder Springs, Dallas, and the surrounding Georgia communities. If you'd like to learn more about our services, you can complete this form online or call us at 770.222.7388.