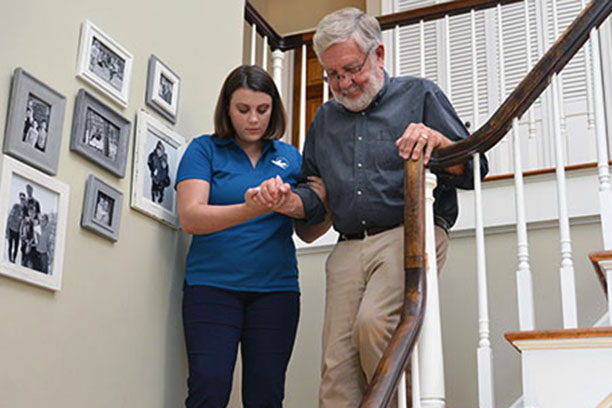 Our Fall Prevention Program in Dallas, GA Incorporates Home Care Solutions
Visiting Angels of Powder Springs Home Care Solutions Can Implement Our Fall Prevention Program in Your Loved One's Home
We have heard a lot about falls and how they have affected seniors. If you don't know, then let Visiting Angels Home Care Solutions tell you why preventing falls is crucial in any caregiving service. The social, physical, and emotional aspect of an elderly's life is affected when they experience falls. Sometimes, even becoming too cautious about falling causes the elderly to forgo their social interactions. Older adults who isolate themselves socially are more prone to depression, sadness, loneliness, and even anxiety. Our care can help your loved one stay safe and social.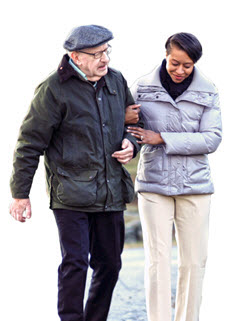 Life-Changing Consequences of Falls
Annually, there are 800,000 individuals who have experienced falls and were hospitalized.
Commonly, if an elderly already experienced a fall, their chances of falling again is highly likely.
Recovery in a long-term care facility is very likely and as much as a year is needed to fully recuperate—unfortunately, there are some who never make it back home.
Older adults have a 33% chance of falling and out them, one in five are likely to have suffered a concussion, fracture, hip fracture, and other serious injuries.
Falls Can Be Prevented!
We all know that falls can be prevented. And the best way to go about this is to identify a senior's propensity for falling with our home care solutions. There are environmental, medical, and physical risk factors to watch out for that places an older adult at risk for falling. For instance, if your elderly loved one is taking a cocktail of medications, this can place them at risk for falling because of the side effects caused by these medications. By pinpointing the risk factors, our home care solutions can then place preventive measures to ensure that your loved one is safe from falling.
One of the best ways to deal with falls is to receive Visiting Angels of Powder Springs care services. We have conscientious and professionally trained care providers who can help the elderly from falls. We both know that fall and injury prevention continues to be a considerable challenge to seniors. That's why the fear of falling should not hinder your loved one from social activities. Our care providers commitment to providing a safe environment is crucial to our client's ongoing quality of life.
Contact Visiting Angels of Powder Springs to learn more about our home care solutions.
Download Your Free Safe & Steady Fall Prevention Resource Guide today.
Serving Marietta, Austell, Powder Springs, Dallas, GA and Surrounding Areas
Visiting Angels
POWDER SPRINGS, GA
110 Evans Mill Dr #801
Dallas, GA 30157
Phone: 770-222-7388
Fax: 678-324-7612