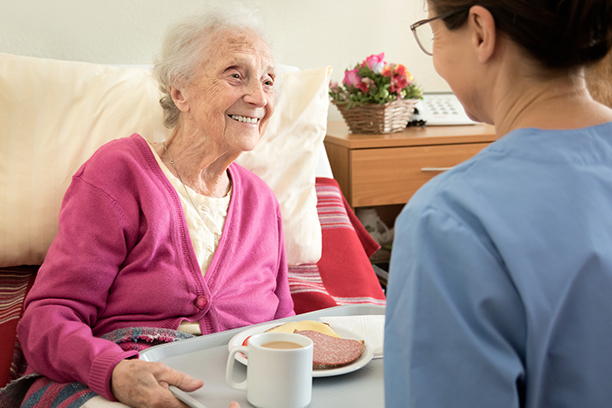 Visiting Angels Non Medical Home Care Services Utilizes Technology in Dallas, GA
Visiting Angels of Powder Springs Social Care Program Teaches Seniors How To Use Modern Technology Through our Non Medical Home Care Services
Providing care for your loved one at home requires a holistic approach. This means that you provide care for both inside and outside of your home. Even though your loved ones are sick, they still need to talk to their friends and other family members.
Why Seniors Need to Connect to The Outside World
Studies show that technology such as the internet can help people fight depression among the elderly by as much as 20%. In another study conducted by the University of Arizona noted that seniors who use Facebook to communicate with friends and family also have a better memory, breathing rates, brain function, and emotional experience than those who are confined in their homes without being connected to the outside world.
Enroll Your Loved One in A Social Care Program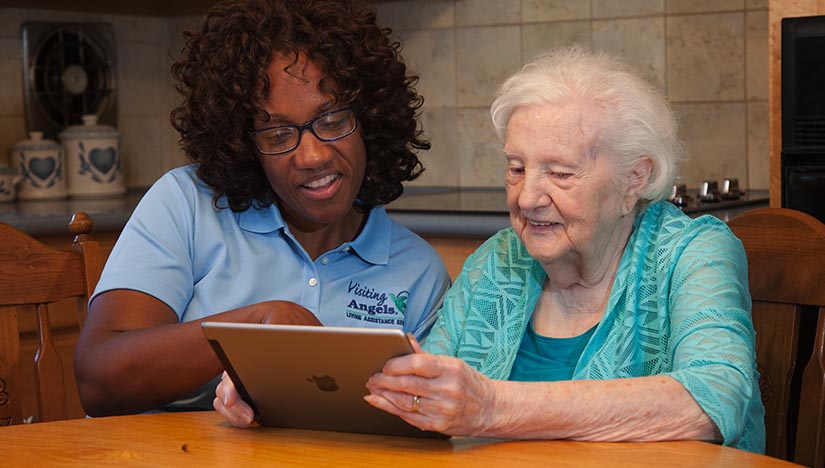 If you want to make your elderly loved one more comfortable and their non medical care services memorable, enroll them at Visiting Angels of Powder Springs. Our social care program teaches them how to use technology to their advantage. The thing is that elders are adamant about using technology but if they get proper introduction and instruction, they will definitely value technology in their lives.
With our social care program, they will be taught how to use a cell phone, particularly a smartphone. They will also be taught how to send text messages or email and learn how to use FaceTime or Skype. They will also be taught how to do online shopping or use the search engine so that they can take advantage of the internet.
Enriching the lives of your elderly loved one is the most important benefit of enrolling them in non medical home care services. It allows your loved ones to connect with their friends and loved ones whom they have not seen in a long time.
How to Enroll Your Loved One with Visiting Angels in Powder Springs
Our care services are utilized within our social program. This program can be provided as-is or when your loved one is currently enrolled in other non medical home care programs. It is a flexible program that does not take a long time and once it is finished, your loved one can use technology independently.
Contact Visiting Angels today to learn more about how our social care program utilizes non medical home care services.
Because of this program, I was able to experience two of the greatest joys in life – becoming a grandmother and seeing my son become a new father. Skyping and Facebooking with my son and his family are now a normal part of my life. It helps me feel like I'm still an important part of their lives even though I'm miles and miles away.

* Washington, D.C. based Phoenix Center
** Journal Cyberpsychology, Behavior, and Social Networking
Serving Marietta, Austell, Powder Springs, Dallas, GA and Surrounding Areas
Visiting Angels
POWDER SPRINGS, GA
110 Evans Mill Dr #801
Dallas, GA 30157
Phone: 770-222-7388
Fax: 678-324-7612