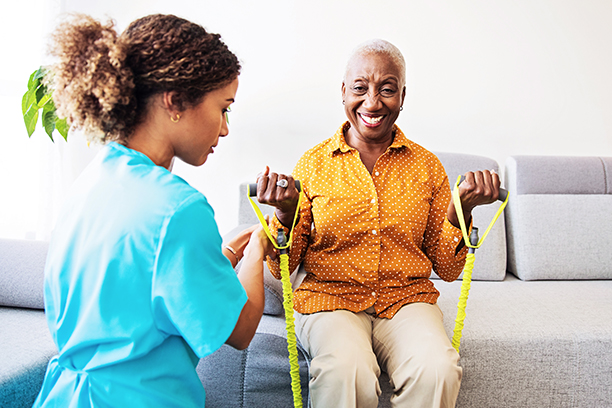 Visiting Angels of Powder Springs Provides Elderly Care To Seniors Who Are Living With Alzheimer's in Dallas, GA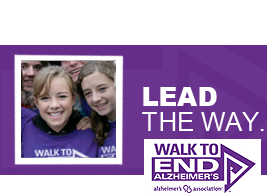 Visiting Angels of Powder Springs is a Home Care Agency That is Here to Answer Any of Your Alzheimer's Care and Elderly Care Questions
After a loved one becomes diagnosed with Alzheimer's, you may have a variety of questions that are floating around in your head. The professionals at the Visiting Angels of Powder Springs are here to answer all of the elderly care questions that you may have about Alzheimer's and dementia.
Q: What is Alzheimer's disease?
The most common question asked about Alzheimer's is also the most basic: "What exactly is it?" Alzheimer's disease is a progressive, degenerative brain disorder that is often categorized by several issues including behavioral changes, memory loss, and cognitive decline. Alzheimer's is often considered a terminal condition. Most of those with the disease have an average life expectancy of 4 to 8 years after the initial diagnosis. Although, some live anywhere from 15 to 20 years after the initial diagnosis.
Q: What's the difference between Alzheimer's and dementia?
Dementia focuses on a wide range of brain disorders with symptoms that often include memory loss. Alzheimer's is the most common form of dementia. It's true that everyone with Alzheimer's has dementia, but not everybody with dementia has Alzheimer's.
Q: What are the symptoms of Alzheimer's?
The symptoms of Alzheimer's include:
Trouble solving simple problems

Short-term and long-term memory loss

Loses personal items or becomes lost more frequently

Becomes confused about the current time and place

Acts more irritably, irrationally, and more depressed than usual
Q: Does Alzheimer's disease have a cure?
Currently, Alzheimer's disease doesn't have a cure. Although, there are treatments available that are made to delay symptoms, slow its progress, and prevent the disease altogether.
Q: What are my loved one's options for Alzheimer's care?
One option is moving your loved one into a nursing care facility. This is often traumatizing for those who have Alzheimer's and is often seen as a last resort.
Another option that you have is hiring in-home elderly care services, such as those offered by Visiting Angels of Powder Springs. These personalized elderly care plans cater specifically to those with Alzheimer's and allow them to stay in comfortable surroundings. Having a home care agency, like Visiting Angels, on your side can help alleviate the stressors of living with Alzheimer's and elevate the quality of life for those involved.
Contact us to earn more about our home care agency, Alzheimer's care, and elderly care or for a free, in-home consultation.
Serving Marietta, Austell, Powder Springs, Dallas, GA and Surrounding Areas
Visiting Angels
POWDER SPRINGS, GA
110 Evans Mill Dr #801
Dallas, GA 30157
Phone: 770-222-7388
Fax: 678-324-7612