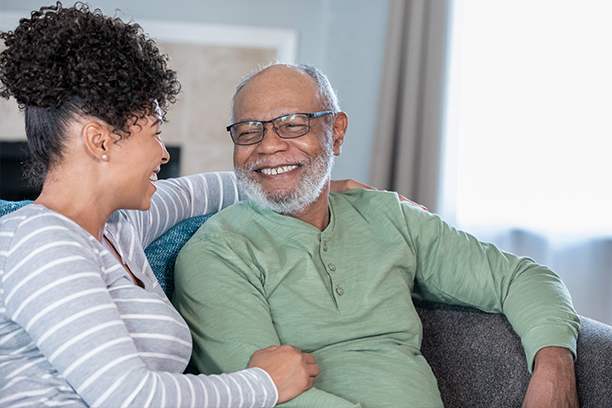 Dedicated to Providing Quality Senior Care Services for Captiva FL Residents
Visiting Angels Punta Gorda FL is an agency that provides at-home senior care services to the Captiva community. Our top priority is to provide high quality living assistance that your loved one needs so they can live independently. By serving the Captiva community, we want to bring a peace of mind to you and your family.
At-home senior care from Visiting Angels means that your loved one will have compassionate care that will assist them with daily activities. We understand that allowing someone to come into your home can be a bit unsettling. That is why we continuously ensure that your loved one feels comfortable with having a caregiver. Our living assistance services emphasizes an individualized approach that maintains your loved one's lifestyle.
Personalized Senior Care for Your Loved One
Our senior care services are designed with your loved one in mind. Our caregivers are dedicated to providing compassionate care that considers your loved one. In the initial meeting, our service coordinators take the time to get to know you and your loved one. We take note of any particular preferences, schedules, and needs they may have.
We understand that everyone's lifestyles change overtime, which is why our living assistance services are designed to be flexible. Our caregivers are trained to make the necessary adjustments to accommodate any changes that may come about.
Visiting Angels Captiva FL Senior Care Services
Visiting Angels provide several senior care services for the Captiva community as well as the surrounding area. These services include:
Medication Reminders
Meal Planning and Preparation
Errands Assistance
Hygiene Care
Dressing Assistance
Light Housekeeping
Other Activities of Daily Living
Whether your loved one needs short-term or long-term care, our compassionate caregivers are available to provide hourly care, overnight care, and 24-hour care. Our living assistance services are designed with your loved one in mind. We ensure our senior care services are flexible and can provide you a peace of mind wherever you are in life.
Getting Started with Visiting Angels Captiva FL
If you are looking for an at-home assistance agency, getting started with Visiting Angels is easy. It begins with an initial meeting with one of our service coordinators. We take the time to get to know you and your loved one in order to understand schedules, your loved one's needs, and any special requests they may have.
We take our time to find a caregiver who will be the most compatible with your loved one. By finding the right caregiver, it helps your loved one feel comfortable within their home while receiving living assistance. If, for any reason, you feel that the caregiver we chose is not quite the right match, you and your loved one may request to choose a new caregiver.
If you are ready, contact us today to schedule your initial meeting or to learn more about how we can help you and your aging family member have a safe and happy life with our at-home senior care services.
Serving Punta Gorda, North Fort Myers, Boca Grande, Cape Coral, Sanibel, Captiva, Arcadia and Surrounding Areas
Visiting Angels
PUNTA GORDA, FL
25166 Marion Ave #114
Punta Gorda, FL 33950
Phone: 941-347-8288
A Florida employee based Home Health Agency, FL Lic # 299994657