About Our Senior Care in Byron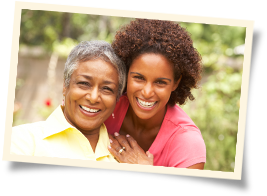 At Visiting Angels® Rochester, we know how stressful it can be when your loved one is grappling with age-related difficulties. We're here to help. With senior care services in Byron, we help seniors remain in the comfort of home while getting all the support needed. Our caregivers are thoughtful and compassionate, and can help with a wide range of daily tasks. We can help your loved one flourish in a familiar environment they cherish.
Our care services are flexible, meaning they can be easily adapted to your family member's situation. If they need infrequent help around the home, we can schedule weekly visits. If you or someone else is already providing their primary care, we can support you. And if your loved one is dealing with a health condition such as dementia, we have caregivers who can assist. Whatever the case is, we're here for you and your family.
Comprehensive Senior Care in Byron Whenever It's Needed
With Visiting Angels Rochester, you won't have to worry about making tough decisions on your own. Our care team can can help you set up senior care services, answering questions and offering our own expertise. For families in Byron and the surrounding area, we offer free consultations to streamline the process of choosing care.
We work with you and your family to build a care plan just for your loved one. This plan is never set in stone, so if you need to increase the frequency or level of assistance at any time, you can just let us know. That way, we can always provide the quality support we're known for.
Visiting Angels Rochester is a Local Care Team For Your Loved One
At Visiting Angels Rochester, our senior care agency is locally owned, locally operated, and staffed by caregivers in the region, including:
Byron
Albert Lea
Rochester
Stewartville
Austin
And throughout the surrounding area
It means we can be more adaptive to our clients at all times. If the need for caregiver support arises unexpectedly, we can quickly scale up services. If your loved one is dealing with a hospital visit, we can support you in coordinating with their medical team. And if you need to reach us, even after hours, you can. We're your trusted partners in home care.
At Visiting Angels Rochester, we can help you set up senior care in Byron. Call us today to schedule a consultation for your loved one.