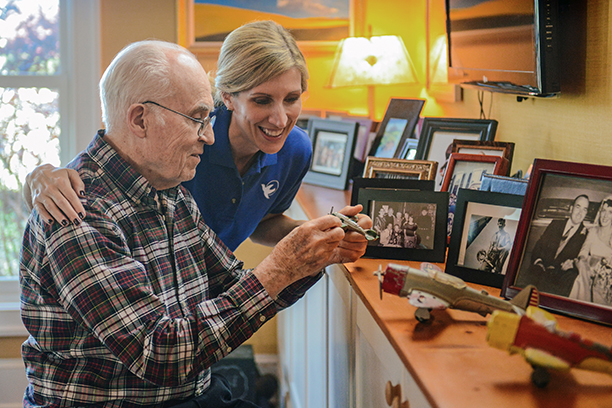 Visiting Angels Rochester: Our Office Team
Meet Our Team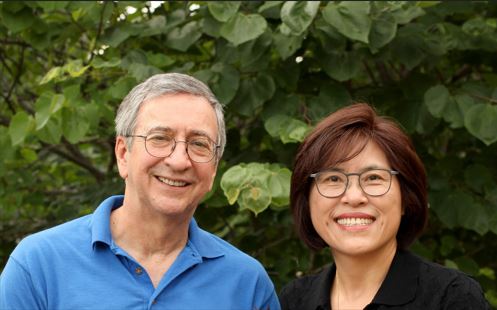 Joe and Kyong Sedelmeyer - Owners
In 2009 Joe and Kyong opened the Visiting Angels office in Rochester.
They have worked hard to fulfill their goal of providing exceptional personalized care to older adults as well as providing meaningful and rewarding employment for their ever-growing care team and office staff.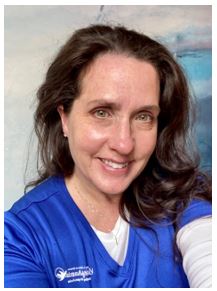 Aimee Tucker - HR/Staffing Specialist, Office Manager
Aimee has worked for Visiting Angels in Rochester for 10 years. She wears many hats but has a knack for identifying and caring for our staff. She feels strongly about treating each and every person on the team as an individual with respect and understanding. When the caregivers feel loved and supported that same care transfers to the clients they are working with. Prior to working for Visiting Angels Aimee enjoyed positions as a corporate trainer and also as a CNA. That background enables her to be very good at what she does, and she loves her job. In her free time, she enjoys spending time with her 2 children, 2 dogs and playing in the garden. She is a nurturing individual who always makes it a priority to provide quality service and develop outstanding connections with our caregivers.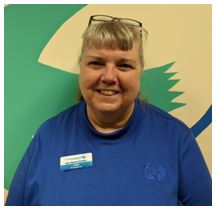 Judy Strenge, RN, BSN, Lead RN
Judy grew up in southern Minnesota, went to college in Bemidji and Duluth. She now is back in Rochester with over 35 years of experience as an RN and a certified Teepa Snow trainer, Judy has both the experience and insight that allows her to accurately assess clients and answer questions from families and caregivers. Judy supervises the caregivers as well as monitoring to meet the statues of the MDH statues of licensure as well as assessments and communications with recipients, families, and health providers for all Comprehensive Care Services - Judy oversees the training and competency of all caregivers who provide personal care. Working closely with health care providers and senior care facilities, she informs and educates on the issues important to seniors. Judy and the team of nurses will make visits to clients in their home and advocate with the health care team if needed. In her spare time Judy enjoys time with family, riddles, travel and geocaching.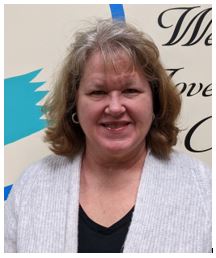 Jane Murl, RN, Full-Time Case Manager
Jane grew up in Mason City, IA and has over 35 years of Nursing experience in various settings. Jane has worked for Visiting Angels in Rochester for the past 8 years. She personally manages 40+ cases and plays a significant role in training new caregivers and coaching existing staff. In her free time, she enjoys gardening, singing with her church choir, and crafting.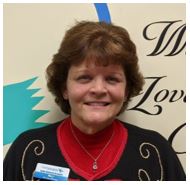 Mary Barber, RN, Part-Time Case Manager
Mary grew up in Southern MN on a farm. She has over 35 years of experience as a Registered Nurse, working mostly in leadership roles in Senior Care. She provides valuable support to our full-time nursing staff. She wears many hats and fills in wherever she is needed. In her free time, she enjoys spending time with her grandchildren, traveling with her husband and spending time in her garden.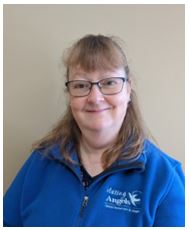 Holly Friday, RN, Part-Time
Derek Sedelmeyer, Client Care Manager
Derek grew up in Rochester and has served in his role for over 8 years. He is directly responsible for fielding inquiries about our services. He's often out in the community meeting face to face to share who we are and what we do at Visiting Angels. He works closely with families to identify their needs and help coordinate services. In his free time, Derek enjoys music and movies. He's also a diehard Minnesota sports fan.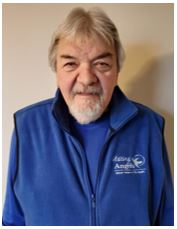 Doug Schommer, Community Relations
Doug has over 14 years of experience as a community outreach professional plus another 42 years in the commercial finance industry. Doug is passionate with the goals to keep seniors as independent as possible and allow them to control and make decisions that affect their own daily lives. Doug intentionally targets and partners with other local businesses that can assist and enhance the clients at home experience. He has a gift for networking and making partnerships within the community. Doug is often found in the local community speaking about the many ways we are able to serve our local seniors. These sessions include monthly programs at 125 Live first Monday of each month as well as a monthly program at Charlies Eatery & Pub on the 4th Monday evening of each month.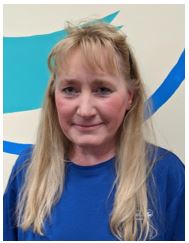 Leslee Nisbit, Staffing & Scheduling Coordinator
Leslee works directly with our clients and caregivers to ensure that schedules of both are matched to their individual needs. She has had over 10 years of experience in the business administration of senior care. Leslee is responsible for coordinating availability and scheduling of clients and caregivers for the best connection possible. After review of client information and needs - she facilitates ongoing consistency with schedule and client calendars. Frequently as our agency first responder to phone calls on schedule changes, adjustments to be made, and interruptions of service - Leslee has both a very approachable and friendly demeanor. Leslee is at the hub of our management team making sure our services are reliable and supportive. In her free time, she enjoys spending time with her family and pets. She also enjoys the outdoors and her flowers. It is well known that Leslee's favorite color is pink :-)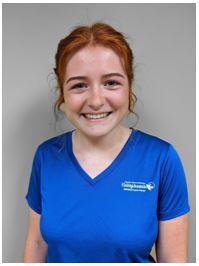 Kaitlin Swanson, Part-time Receptionist & LTC Specialist
Kaitlin grew up in the Rochester area and is currently an online student at Winona State University. She is majoring in Social Work which is why Visiting Angels has been a great place for her to apply skills that she has learned in school. When she's not working in the office, Kaitlin is also a caregiver! This allows her to get a unique look at both sides of the Visiting Angels team and how they operate. Part of her job in the office is to manage the client's Long Term Care Insurance claims. She works with each insurance company to provide the best service to the clients who file claims. In her free time, she works for Camp Victory as a Summer Program Coordinator, leads worship at her church, manages a local young adult ministry, and spends a lot of time with her family and fiancé!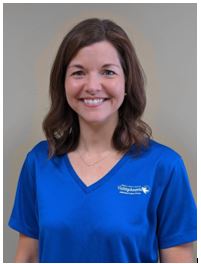 Evie Swanson, Part-time Receptionist & Hiring Assistant
Evie loves the purpose of Visiting Angels, knowing that the care we provide directly helps people and meets a real need in our community. She has a "can-do" attitude, a big heart, and quickly builds rapport with clients and their families. Evie also assists with employment decisions by cultivating new applicants, conducting interviews, and ensuring our strict hiring standards are upheld. Evie is married and has 3 daughters. When she's not working at Visiting Angels, she spends her time volunteering in the community, at her church, or at a local Bible camp.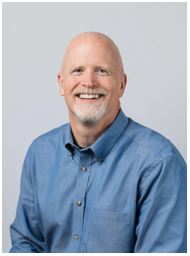 George Beech, MS, MA, MBTS, On-Site Chaplain
George grew up in Byron, MN and went to travel the world before returning to Minnesota in 2008. He has spent a considerable portion of his career in government service, education, and leadership prior to attending Dallas Theological Seminary and becoming a pastor. He founded the nonprofit Salt & Light Partners and began supporting Visiting Angels as their chaplain in May of 2021. George provides emotional and spiritual support to caregivers, staff, and their families via phone, Zoom, or in-person. He is passionate about caring for others knowing that every human being has intrinsic value. You may see him around the community supporting our first responders as well. Public service seems to be in his blood.
George is married to Christine, and they have two grown daughters and four grandchildren, whom they love dearly. Hobbies, if he ever has time for them, including motorcycling, golfing, travel, and hiking.
Serving Olmsted, Mower and Freeborn Counties, MN
Visiting Angels
ROCHESTER, MN
302 Elton Hills Dr NW #200
Rochester, MN 55901
Phone: 507-289-1147
Fax: 507-289-7247